Verdict Guilty, 90s arcade-style fighting game, incoming for Switch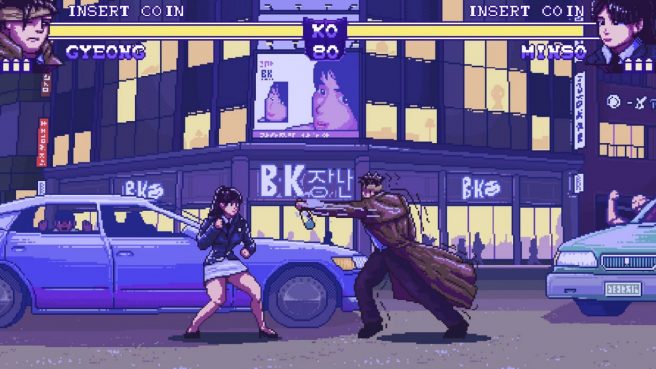 An eShop listing reveals that Verdict Guilty will soon be appearing on Switch. The title, made by Retro Army Limited and now published by Pixel Heart, arrives on February 16, 2023.
Verdict Guilty is a 90s arcade-style fighting game in which players take on the role of a cop or criminal as they take on a crimelord. More information can be found in the following overview:
Neo Seoul has been hit with a wave of terrorist and crime attacks, only a few good officers remain willing to battle this new evil. Discover the dark secrets of Neo Seoul as you fight your way to uncover the truth. Choose your side cop or criminal, as you battle your way to unmask the evil syndicate crimelord himself.

Key Features

– Easy to pick-up and play, designed for non fighting fans and beginners also
– Eight unique fighters to choose from
– Choose to fight on the police side or as a criminal
– Story mode, unique for each character
– Easy to perform special moves
– 60FPs lightning fast gameplay
– Unique gun combat, employ machineguns, pistols and grenades
– Fully animated and detailed backgrounds
– Awesome music by Bossfight and Truong-Son Nguyen
And here's a trailer for the game:
Verdict Guilty will cost $8.99 on the Switch eShop. Pre-orders are now available.
Leave a Reply