Voxel puzzle platformer De-Exit: Eternal Matters planned for Switch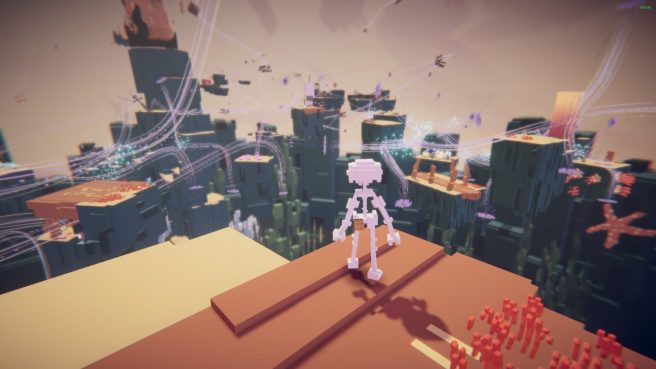 De-Exit: Eternal Matters was previously only announced for PC, but we now have confirmation that it's in the works for Switch as well. The new project comes from publisher HandyGames and developer SandBloom Studio.
The title is a puzzle platformer – with some stealth elements – in which players go on a surrealistic afterlife journey to discover the secrets of the broken and mysterious Plane of Memory. Everything is presented in a voxel style and "an intense cinematic approach."
Death seems to be a prominent topic in the game, and the developers say players will be able to hear about it "from plenty of different perspectives." As for the story, it begins as the main character wakes up in a new and surrealistic world. Players will go on "a voyage full of questions, broken worlds but hopeful people. Of strange, unexpected sights and grandiose sceneries." The main goal is to discover what happened to the Plane of Memory and help fix it.
Here's a trailer showing the game in action:
De-Exit: Eternal Matters doesn't have a release window at this time, but we'll keep you updated as we hear more about it in the future. You can find the official website here.
Leave a Reply