Warhammer 40,000: Mechanicus hitting Switch in July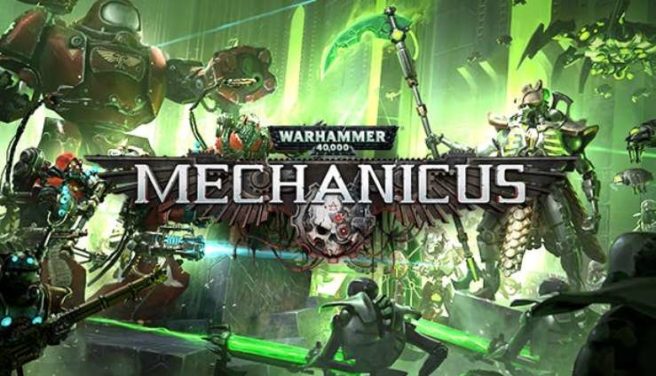 When Warhammer 40,000: Mechanicus was announced for Switch last August, the game was planned for a Q1 2020 launch. Although that window wasn't met, we do now have a slightly more specific release window. Publisher Kasedo Games and developer Bulwark Studios announced today that the game will drop on Switch in July.
For those that need a refresher on Warhammer 40,000: Mechanicus, check out the following overview and trailer:
For the first time on console, take control of an array of Adeptus Mechanicus forces as you lead your Tech-Priests and troops on a tactical quest to salvage ancient technologies from the mysterious tombs of the planet Silva Tenebris.

The highly immersive strategic combat of Mechanicus is combined with the compelling story written by Black Library author, Ben Counter, specifically crafted to fit the unique personality of the Adeptus Mechanicus faction.

As well as the base game, the console edition of Warhammer 40,000: Mechanicus includes the "Heretek" downloadable content which exposes the dark underbelly of the Adeptus Mechanicus faction like never before. Battle frighteningly familiar foes in a cohort of heretek Tech-Priests over five new missions using new disciplines, troops and unlockable firepower.

The console package is completed with the special "Omnissiah Edition" content which adds the atmospheric soundtrack, short story "Deus Ex Mechanicus" by Andy Chambers, the stunning digital art book, as well as the hard-hitting melee weapon, the Arc Scourge.
Source: Kasedo Games PR
Leave a Reply