Wario Land-inspired Antonblast confirmed for Switch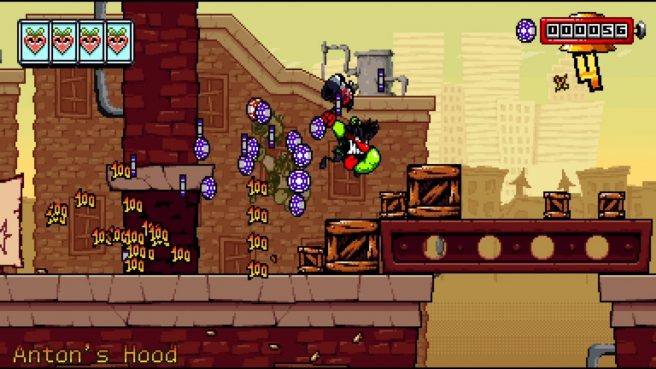 It's been well over a decade since the last Wario Land game from Nintendo, but Antonblast could scratch that itch.
Antonblast is an action-packed retro platformer from Summitsphere. This follows Antonball Deluxe, which released on Switch last year.
Antonblast involves jumping, charge, rolling, and smashing through destructible levels. Spirits and other collectibles will be scattered throughout. Along with his body, Anton can use a hammer to break down structures and enemies, including entire buildings. A hand-animated pixel aesthetic is also included that's inspired by the Game Boy Advance. And speaking of which, other than Wario Land, the team also mentions games like Metroid Dread, Cuphead, and Shovel Knight as inspirations.
There is a bit of a story here. The game stars "the hapless drunkard Dynamite Anton, as he embarks on a journey across the Backburner Peninsula after his prized Spirits collection is stolen by Satan himself in a fit of jealous rage." Anton intends to carry out revenge by acting as a one-man demolition crew and blowing up hell itself.
Here's a trailer showing what Antonblast has to offer:
Antonblast just appeared on Kickstarter this week, and has already surpassed its $75,000 goal. Thanks to the crowdfunding success, we also know that the game will be released on Switch.
The Kickstarter campaign has a month to go, and you can check it out here. Along with more information about the title, you can contribute to the project and score some rewards in the process.
Leave a Reply