Where's Samantha? out on Switch this month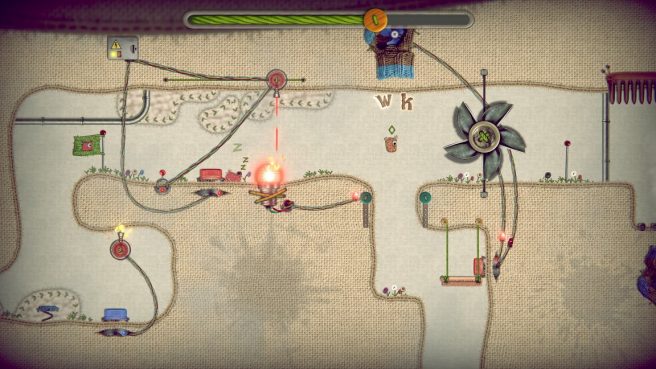 Where's Samantha?, a puzzler platformer from ROKiT Games and Respect Studios, has received a final release date on Switch. It's been announced that the game will launch on August 19.
Here's some information about Where's Samantha? plus a trailer:
George and Samantha are two adorable pieces of fabric who just happen to be in love (we'll give you a moment to "aww" here). Nothing could keep these two threadly swatches apart – except for an incredibly powerful gust of wind (for most people, it was a light breeze, but that equals hurricane-force winds when you're fabric) carries Samantha away, leaving George to wonder, Where's Samantha?

Many obstacles await George on his search for Samantha. Help George overcome puzzles of varying difficulty in a vibrant and whimsical hand-drawn textile world. Use George's unique ability to combine himself with additional layers of fabric to increase his weight or split himself into multiple pieces to overcome physics-based obstacles.

Collect letters throughout each level to help weave together George's story. Unwind each storybook-style chapter of George's tale across 45 levels, comedically narrated by Rufus Hound.

Key Features

– An endearing and delightfully comedic storybook-style tale of two swatches of fabric looking to reunite.
– A vibrant textile 2D world of hand-drawn artwork full of whimsy.
– Venture through 45 levels of physics-based puzzles of varying complexity.
– Beautifully hand drawn artwork.
– Narrated by award-winning actor, presenter, and comedian Rufus Hound.
Where's Samantha? will launch digitally for Switch as an eShop download.
Source: ROKiT Games PR
Leave a Reply