Wingspan: European Expansion releasing in May, new trailer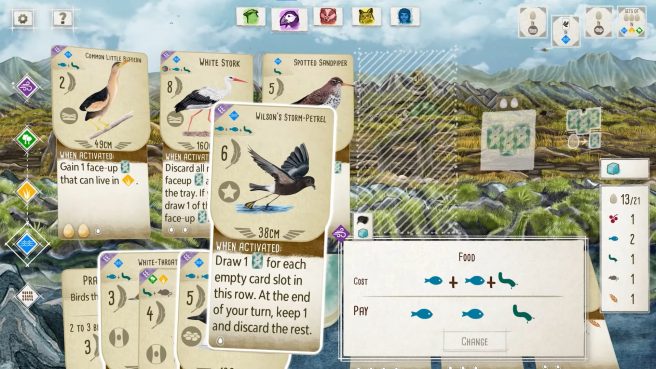 Monster Couch had previously announced that the digital version of the bird-based strategy card game, Wingspan, was receiving new DLC content, titled Wingspan: European Expansion. At the time, it had only had a release window of Q2 2022, but it's now been confirmed that this new expansion will release May 5, 2022.
This confirmation comes from a new date reveal trailer for the expansion, which you can check out below the break.
Wingspan: European expansion is a major DLC for the original Wingspan, featuring 81 new birds with unique abilities, some of which add brand-new mechanics to the existing game. It will also feature a greater degree of customization thanks to a new selection of player avatars and backgrounds inspired by picturesque European landscapes.
Cross-platform play is also enabled for the DLC, letting players compete across multiple platforms with other European Expansion players. Meanwhile, the single-player Automa Mode will be expanded upon with new mechanics and objective cards, as well as a new Automa Weekly Challenge mode that can be attempted for a high score on an online leaderboard.
The base game Wingspan is available on Switch eShop for $19.99, with the European Expansion costing $9.99. If you want to learn more about Wingspan: European Expansion, you can check out the game's official website here.
Leave a Reply