You Suck at Parking in the works for Switch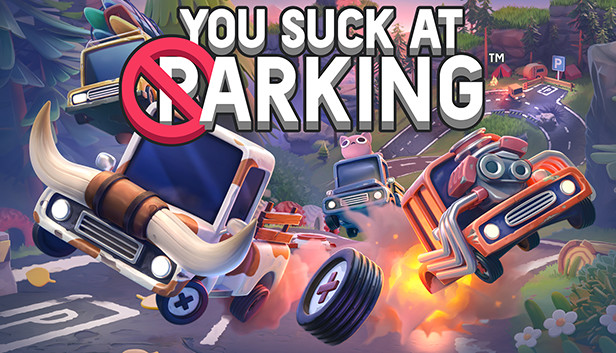 Happy Volcano has confirmed that You Suck at Parking, its upcoming top-down racer, is in development for Switch. A release window hasn't been shared at this time.
As the name implies, You Suck at Parking emphasis parking rather than driving. Players will need to race against the clock as they dash, drift, and drag their handbrakes as they slam into parking spots in quick time. Over 100 levels will be included with ever-increasing difficulty.
Beyond parking, You Suck at Parking features Car Keys and Parking Tokens. These can provide new cars and customization options. Global leaderboards are also supported to show off your skills. The game will also add more cars, biomes, tracks, and customization options on a regular basis.
Another aspect Happy Volcano is introducing today is multiplayer mode. Here eight players can go up against each other that turns the game into more of a "parking party."
A trailer showing off the new multiplayer mode for You Suck at Parking can be found below.
You Suck at Parking is expected digitally on Switch via the eShop. We'll have more on the game going forward, including a release date.
The official website for the title can be accessed here.
Source: Happy Volcano PR
Leave a Reply