A look at Nintendo Power's farewell letter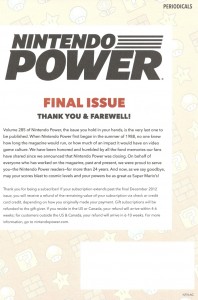 Sadly, Nintendo Power is gone. The December 2012 issue – yep, the last one – was sent out to subscribers and is on newsstands now.
Nintendo Power was kind enough to include a farewell letter with the final magazine, which you can read below. Try not to tear up!
Leave a Reply