Battle Chasers: Nightwar dev made "significant breakthroughs" with Switch, getting closer to release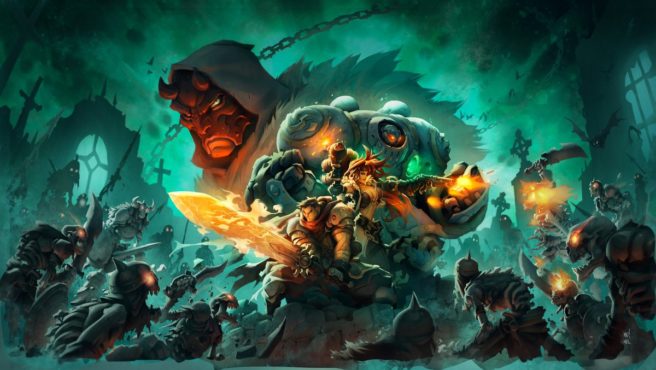 Battle Chasers: Nightwar has been out on a number of platforms for quite some time. Unfortunately, the Switch version has been missing in action. Airship Syndicate had some issues with Unity that have taken awhile to address.
A new Kickstarter post provides an update on the situation, and thankfully, we have good news to report. The team "made some significant breakthroughs" and believes a build will be submitted to Nintendo "very soon." The actual release will still take a number of weeks though since even after Nintendo has approved it, THQ Nordic's manufacturing could take six weeks.
Here's the full update on the status of Battle Chasers: Nightwar for Switch:
Working with Unity we've made some significant breakthroughs and are now confident we'll have a build ready to submit to Nintendo very soon. Performance is looking good and many significant bugs have been resolved. The light is at the end of the tunnel!

We know many of you are anticipating this version of the game the most, so we'll try and be as transparent as we can regarding the process to launch. Here's how it'll go:

The build goes through THQNordic QA testing to prep for submission. We're close to starting this process.
Once approved internally, the build will go to Nintendo for certification. This step can take about 10 days.
After approval by Nintendo, the game goes "gold" and THQNordic begins manufacturing and distributing the game. This is the longest phase, since it involves making the physical copies and getting them to store shelves for launch, and can take 6 weeks. We must release both physical and digital on the same day – so as soon as we can get it on the shelf, it'll be fully launched.
Leave a Reply