Booty Diver dev hopes Wii U version will happen after initial release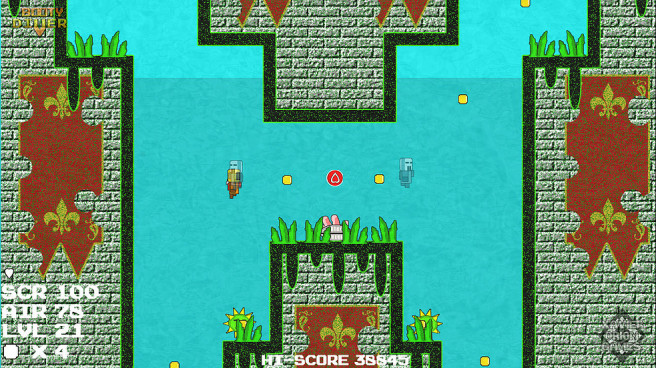 Xavier Orion Games has just about wrapped up Booty Diver, and the game will debut on PC early next month. But what about the Wii U version?
In a new website post (read the full thing here), the developer explains:
"The Wii U edition has been the target of this title since it's inception as even a good chunk of the game's code has Wii U related things built into it. A Wii U version is still on my plan for this game ,but it comes down to one ,or two things happening to make it a reality. Option A) I make enough from the PC edition to buy the development kit out right. Option B) Someone in the indie dev community familiar with Construct 2/Html5 games transferred to Wii U dev kit via NWF is willing to work with me on getting the game ported over. So the Wii U version is NOT canceled although will obviously release much later than intended."
Naturally one of those two options will need to be realized. If Xavier Orion Games doesn't generate enough revenue from the PC release or is unable to work with another developer, then expecting Booty Diver on Wii U may be unrealistic. We'll have to see how the situation pans out over time.
Here's the newest trailer for now:
Leave a Reply