Dark Flame could come to Wii U if there's enough demand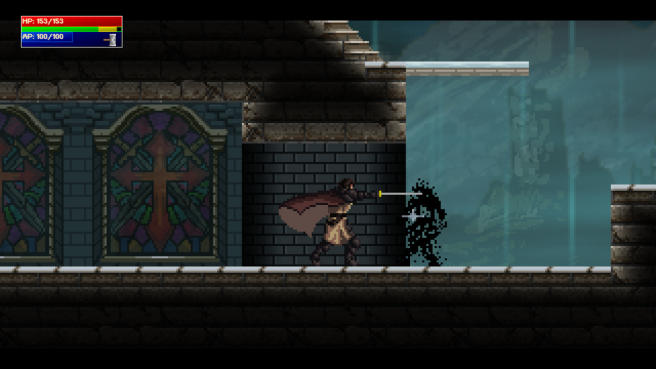 Dark Flame, a 2D action-RPG as part of the Metroidvania genre, could end up on Wii U. Creator Warren Smith wrote on Twitter today that an eShop version could be realized if there's enough demand from gamers.
Smith's tweet reads:
@MrJonFaust @LetGamersUnite @IndieGameMan I was thinking PS or Xbox consoles, but if there's enough demand for Wii U, then definitely!

— Warren Smith (@BorishDugdum) July 14, 2015
A pre-alpha trailer along with an official overview of Dark Flame are posted below.
Dark Flame is a 2D Action-RPG or otherwise known as a "Metroidvania". This game has been in development by myself for a little over a year and a half. I am planning on turning to Kickstarter to hire on a few professionals to polish up this game and get it to the players (you) as soon as possible. Unfortunately, hiring people who are good at what they do, is a bit expensive. With your help, I can turn Dark Flame from a dream, to a reality. I truly need your support in backing this project!

Game Features:

Large, Themed Environments: Action-packed Metroidvania-style gameplay with personally created rooms and environments.

Determine Your Destiny: Choose whether to persevere with good faiths, or succumb to the darkness in this diverse storyline.
Customizable Gameplay: Unique level-up system with unlockable talents and spells.
DeathOriginal Soundtrack: inspired from old "-vania" titles.

Hidden Rooms and Secrets: Large, maze-like environments consisting of upgrades and hidden items!
Progressive Storylines: Obtain new powers to progress through the game and learn of the darkness that dwells within the realm.
Hidden Spells: Some weapons and items contain an unlockable power via specific inputs.
Leave a Reply