Die for Valhalla! targeted for Switch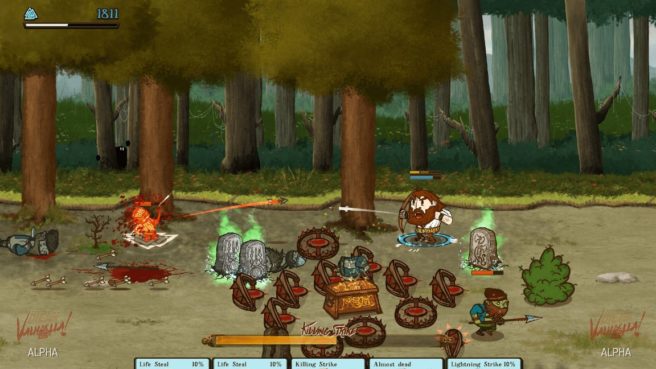 Monster Couch is looking to bring Die for Valhalla! to Switch, developer Monster Couch said today. Actual development on the system has yet to begin, but the team is looking into obtaining a dev kit and will attempt to have it ready alongside other platforms.
Monster Couch describes its game as "a beat 'em up with a paranormal twist." You play as the ghostly witch Valkyrie, who has been sent to help Vikings save their world.
The Die for Valhalla! Kickstarter page shares the following information:
"You summon heroes from Valhalla and make them hack, slash and crush. Your job is to make sure they take down as many enemies as possible before they Die for Valhalla!

You will also discover tales about Vikings and their Myths. As a Valkyrie, you will seek the truth about yourself and the nature of the world. Things are not always what they seem."
Speaking of Kickstarter, Die for Valhalla! is indeed seeking some funding at the moment. About half of the $5,600 goal has been raised so far.
Leave a Reply