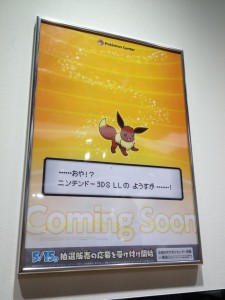 A new Pokemon-themed 3DS XL system will be announced for Japan in a few weeks. When the news first hit, rumors circulated that the design would be based on Eevee.
It looks like this will indeed be the case. A poster located at the Pokemon Center close to Minato-ku today states that the 3DS XL Eevee model will be revealed next month.
We'll know for sure on May 15, when the new 3DS XL system will be officially announced.