First look at the 3DS XL Circle Pad Pro
Nintendo previously said it would release a new version of the Circle Pad Pro for the 3DS XL. Well, here it is!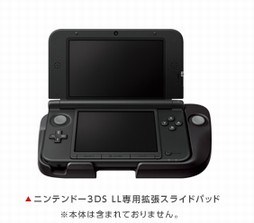 There's admittedly not much to see. The design looks slightly different compared to the original Circle Pad Pro, though the bottom line is that it still provides dual analog controls on the 3DS.
This updated version is still without a release date or price. But now that we've actually seen it, maybe it isn't too far off from releasing.
Leave a Reply