Latest CoroCoro scans show off Mega Evolution in Pokemon Super Mystery Dungeon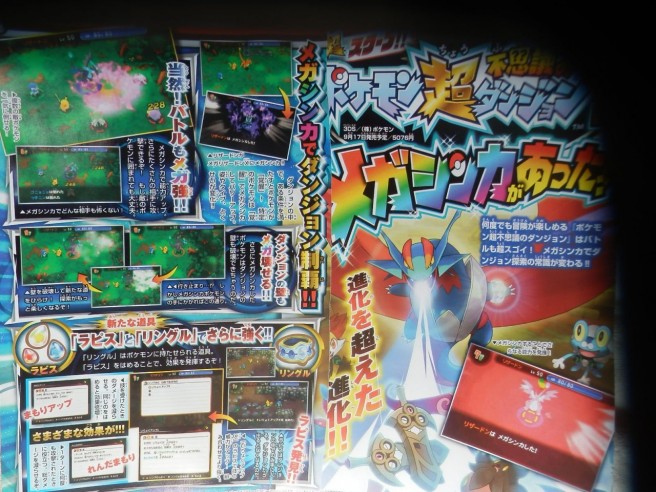 In addition to showing off a mysterious new Pokemon, the latest issue of CoroCoro also has some new info regarding Pokemon Super Mystery Dungeon. In this game, you can break through dungeon walls with Mega Evolution, allowing you to create new paths.
Another new feature are items called Lapis. They are items that give you temporary boosts while you're in a dungeon, but disappear when you leave the dungeon.
Higher quality scans will likely pop up sometime this week. We will keep you posted.
Leave a Reply