Monster Hunter XX Switch details – save transfers, controls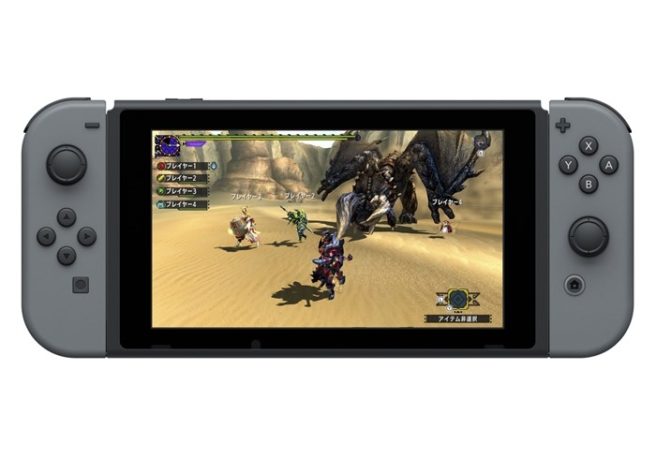 Following the announcement of Monster Hunter XX on Switch, Famitsu has its first coverage of the new version this week. The magazine mainly tackles the controls and information about save transfers, but we also have a couple of tidbits about improvements plus screenshots.
Players will be able to transfer save data from Monster Hunter Generations (3DS, Japanese version) to Monster Hunter XX on Switch. You can also transfer the same content which you can move from Monster Hunter Generations (3DS, Japanese version) to XX (3DS).
You can't transfer some gear. If you change your gender, some exclusive gear will be exchanged to the one for the other gender. Some nonexchangeable gear vanishes, but you will obtain a crafting fee, forging fee and Armor Spheres.
Guild Cards are transferable. However, some of the information and settings tied in with Guild Cards can't be moved, such as Gear settings, Journal, total play time, etc.
All download quests will vanish. The settings for your block list and chat template also can't be transferred.
To move or share save data from 3DS to Switch, you need to download and use an app. It will be free though and should be distributed on the eShop.
On Switch, Monster Hunter XX's user interface is optimized for a single screen and has been refined. There are various revisions and the following are just some examples:
– You can simultaneously see both the appearance of a weapon / equipment and required materials on crafting or forging.
– Chat window area is enhanced; thanks to its higher resolution, text is easier to read.
Finally, here's a look at the different control types:
Control Type 1:
– Hunter Arts
D pad
– Target Camera
ZL
Control Type 2:
– Hunter Arts
R+A+B
ZL
ZR
– Target Camera control
D pad
– Hunter Arts
ZL+A
ZL+B
ZL+X
– Target Camera
Pressing down R Stick
According to Famitsu, development progress is 75 complete. Monster Hunter XX launches for Switch in Japan on August 25. View the latest screenshots below.
Thanks to iYakku for assisting us with this post.
Leave a Reply