New eShop sales: many deals for Switch, Capcom and THQ Nordic discounts, much more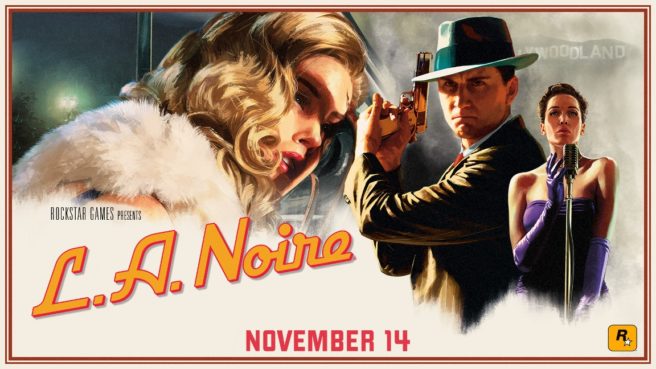 Update: Bumped to the top. Added in more discounts including Axiom Verge, Spelunker Party!, and The Flame In The Flood: Complete Edition.
---
Original: Tons of new discounts have gone live across all eShops. Switch, 3DS, and even Wii U have quite a number of savings.
Over on Switch, a whole slew of games have received discounts, including 75% off the excellent Oxenfree, 50% off Riptide GP Renegade and Unbox: Newbie's Adventure, and 25% off L.A. Noire. On both 3DS and Wii U, Capcom's games are available at lowerf prices. There are other highlights as well with THQ Noric games for cheap, including Darksiders Warmastered Edition for just $4.
These are the notable discounts we've come across:
Switch
Axiom Verge – $15.99 (was $19.99)
Spelunker Party! – $14.99 (was $29.99)
The Flame In The Flood: Complete Edition – $11.24 (was $19.99)
36 Fragments of Midnight – $2.54 (was $2.99)
88 Heroes: 98 Heroes Edition – $19.95 (was $29.95)
Astro Bears Party – $3.99 (was $4.99)
Astro Duel Deluxe – $7.49 (was $14.99)
Beach Buggy Racing – $4.99 (was $9.99)
Binaries – $8.99 (was $12.99)
Black The Fall – $11.99 (was $14.99)
The Bridge – $4.99 (was $9.99)
Butcher – $7.49 (was $9.99)
Cartoon Network: Battle Crashers – $24.99 (was $39.99)
Cat Quest – $11.69 (was $12.99)
Caveman Warriors – $9.74 (was $12.99)
Chess Ultra – $11.24 (was $12.49)
Conga Master Party – $6.95 (was $9.95)
The Count Lucanor – $9.99 (was $14.99)
Don't Knock Twice – $8.74 (was $12.49)
Earth Atlantis – $11.99 (was $14.99)
Farming Simulator: Nintendo Switch Edition – $37.49 (was $49.99)
Fast RMX – $16.99 (was $19.99)
FIFA 18 – $39.99 (was $59.99)
forma.8 – $6.99 (was $9.99)
GoNNER – $7.49 (was $9.99)
Heroes of the Monkey Tavern – $4.99 (was $9.99)
Human Resource Machine – $7.99 (was $9.99)
I and Me – $8.49 (was $9.99)
Infinite Minigolf – $8.99 (was $14.99)
The Jackbox Party Pack 4 – $18.74 (was $24.99)
King Oddball – $2.49 (was $4.99)
Kingdom: New Lands – $11.24 (was $14.99)
Koi DX – $4.00 (was $5.00)
L.A. Noire – $37.49 (was $49.99)
League of Evil – $6.79 (was $7.99)
Letter Quest Remastered – $10.04 (was $14.99)
Lichtspeer: Double Speer Edition – $7.49 (was $9.99)
Little Inferno – $7.99 (was $9.99)
Monster Jam Crush It! – $24.99 (was $39.99)
The Mummy Demastered – $13.99 (was $19.99)
NBA 2K18 – $38.99 (was $59.99)
NBA 2K18 Legend Edition – $59.99 (was $99.99)
NBA 2K18 Legend Edition Gold – $89.99 (was $149.99)
Ninja Shodown – $10.95 (was $14.95)
Oceanhorn: Monster of Uncharted Seas – $9.99 (was $14.99)
One More Dungeon – $7.19 (was $7.99)
Overcooked! Special Edition – $15.99 (was $19.99)
Oxenfree – $4.99 (was $19.99)
Pan-Pan A tiny big adventure – $4.00 (was $5.00)
Pankapu – $9.99 (was $11.99)
Party Golf – $9.99 (was $15.00)
Plantera Deluxe – $4.49 (was $4.99)
Qbics Paint – $4.24 (was $4.99)
Retro City Rampage: DX – $9.99 (was $14.99)
Riptide GP Renegade – $4.99 (was $9.99)
Robonauts – $7.49 (was $14.99)
Rock 'N Racing Off Road DX – $5.99 (was $7.99)
Rocket Fist – $7.99 (was $9.99)
Rocket League – $14.99 (was $19.99)
Shantae: Half-Genie Hero – $13.39 (was $19.99)
Slime-san – $10.19 (was $11.99)
Slain: Back From Hell – $17.99 (was $19.99)
Soldam: Drop, Connect, Erase – $9.99 (was $29.99)
Sonic Forces – $27.99 (was $39.99)
Sparkle 2 Evo – $3.34 (was $4.99)
Squareboy vs Bullies: Arena Edition – $4.24 (was $4.99)
SteamWorld Dig 2 – $14.99 (was $19.99)
Super Beat Sports – $11.99 (was $14.99)
Super Ping Pong Trick Shot – $2.99 (was $4.99)
Syberia – $19.99 (was $29.99)
Tallowmere – $6.29 (was $6.99)
Tower of Babel – $4.99 (was $9.99)
Unbox: Newbie's Adventure – $14.99 (was $29.99)
Violett – $6.69 (was $9.99)
Volgarr The Viking – $4.99 (was $9.99)
Wheels of Aurelia – $6.99 (was $9.99)
World of Goo – $7.99 (was $9.99)
WWE 2K18 – $44.99 (was $59.99)
WWE 2K18 Deluxe Edition – $59.99 (was $89.99)
Yono and the Celestial Elephants – $12.49 (was $14.99)
3DS
AeternoBlade – $1.49 (was $14.99)
Asdivine Cross – $5.99 (was $9.99)
Go! Go! Kokopolo 3D – $3.99 (was $5.99)
Hazumi – $1.49 (was $2.99)
Jett Rocket II: The Wrath of Taikai – $6.70 (was $8.99)
Karous: The Beast of Re:Eden – $3.49 (was $6.99)
The Keep – $6.49 (was $12.99)
Lord of Magna: Maiden Heaven – $5.99 (was $19.99)
Mega Man Legacy Collection – $5.99 (was $14.99)
Mighty Switch Force! – $2.99 (was $5.99)
Mighty Switch Force! 2 – $2.99 (was $5.99)
Monster Hunter 3 Ultimate – $7.99 (was $19.99)
Monster Hunter Generations – $19.99 (was $39.99)
Noitu Love: Devolution – $3.99 (was $9.99)
OlliOlli – $2.49 (was $9.99)
Phoenix Wright: Ace Attorney Trilogy – $14.99 (was $29.99)
Polara – $2.50 (was $5.00)
Rage of the Gladiators – $3.49 (was $6.99)
Resident Evil: The Mercenaries 3D – $6.39 (was $19.99)
Resident Evil Revelations – $9.99 (was $19.99)
Retro City Rampage: DX – $4.99 (was $9.99)
Return to PopoloCrois: A Story of Season Fairytale – $5.99 (was $19.99)
Rytmik Ultimate – $8.99 (was $17.99)
Senran Kagura 2: Deep Crimson – $14.99 (was $29.99)
Shantae and the Pirate's Curse – $11.99 (was $19.99)
Squids Odyssey – $5.24 (was $14.99)
SteamWorld Heist – $4.99 (was $14.99)
Steel Empire – $6.39 (was $9.99)
Super Street Fighter IV 3D Edition – $7.99 (was $19.99)
Tappingo – $1.99 (was $2.99)
Wii U
3Souls – $0.97 (was $3.90)
The Book of Unwritten Tales 2 – $3.99 (was $19.99)
The Bridge – $4.99 (was $9.99)
Darksiders Warmastered Edition – $3.99 (was $19.99)
Darksiders II – $7.99 (was $39.99)
DuckTales: Remastered – $3.74 (was $14.99)
Dungeons & Dragons: Chronicles of Mystara – $3.75 (was $14.99)
Exile's End – $4.99 (was $9.99)
forma.8 – $6.99 (was $9.99)
Human Resources Machine – $5.99 (was $9.99)
Jotun: Valhalla Edition – $4.94 (was $14.99)
Legend of Kay Anniversary – $4.99 (was $24.99)
Little Inferno – $5.99 (was $9.99)
Lone Survivor: The Director's Cut – $3.24 (was $12.99)
Mighty No 9 – $4.99 (was $19.99)
Mighty Switch Force! 2 – $2.99 (was $5.99)
Might Switch Force! Hyper Drive Edition – $4.99 (was $9.99)
Monster Hunter 3 Ultimate – $7.99 (was $39.99)
Nano Assault Neo – $7.49 (was $9.99)
Noitu Love: Devolution – $3.99 (was $9.99)
Nova-111 – $2.49 (was $9.99)
OlliOlli – $2.49 (was $9.99)
Poncho – $6.95 (was $9.99)
Pumped BMX+ – $2.49 (was $9.99)
Resident Evil Revelations – $9.99 (was $39.99)
Shantae and the Pirate's Curse – $11.99 (was $19.99)
Shantae Half-Genie Hero – $13.39 (was $19.99)
Shantae: Risky's Revenge Director's Cut – $3.99 (was $9.99)
Squids Odyssey – $5.24 (was $14.99)
Stealth Inc 2: A Game of Clones – $2.49 (was $9.99)
SteamWorld Heist – $4.99 (was $14.99)
The Swapper – $4.99 (was $19.99)
The Swindle – $3.74 (was $14.99)
Thomas Was Alone – $2.74 (was $10.99)
Ultratron – $2.49 (was $9.99)
Volgarr the Viking – $4.99 (was $9.99)
Source: Switch / Wii U / 3DS eShops
Leave a Reply