New Nintendo 3DS official announcement, some specs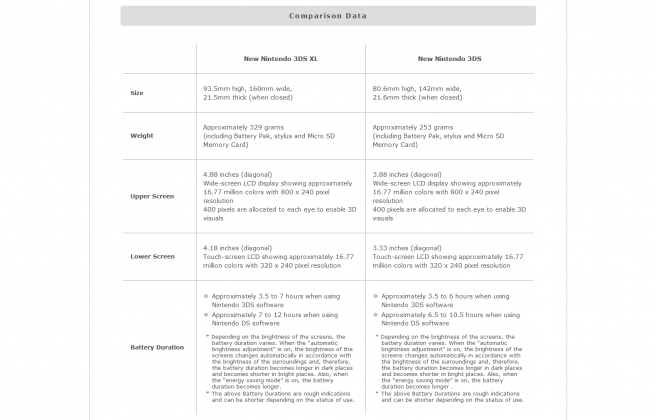 Nintendo Co., Ltd. will launch "New Nintendo 3DS" and "New Nintendo 3DS XL" on October 11, 2014 in Japan, at the suggested retail prices of 16,000 yen and 18,800 yen (prices not including consumption tax), respectively. The systems will be the newest members of the Nintendo 3DS family, the sales of which in Japan alone are estimated to already top 16 million units to date.

The new C-Stick, ZL button and ZR button, which will enhance the play controls of the existing Nintendo 3DS hardware, have been added, and the new "Super-Stable 3D" function will provide players with an even more comfortable 3D gaming experience. Furthermore, the new "NFC feature" will enable the use of the "amiibo™" on Nintendo 3DS.

As for "New Nintendo 3DS," the LCD screens are bigger than those of the existing Nintendo 3DS, and the exterior design of the hardware can be customized simply by exchanging the "Cover Plates," which will be sold separately.

As for the overseas markets, our local subsidiaries will separately confirm. However, there will be no U.S. and European launches this calendar year.
Leave a Reply