Nicalis to publish RemiLore: Lost Girl in the Lands of Lore this winter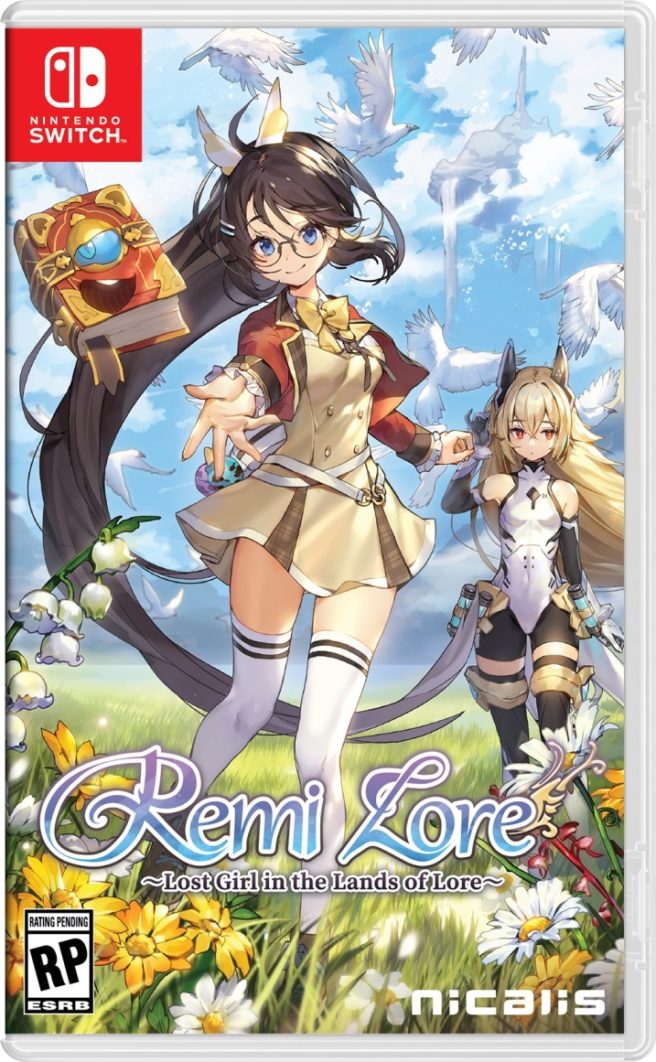 Nicalis has announced that it has acquired the publishing rights to RemiLore: Lost Girl in the Lands of Lore. The rogue-lite hack-and-slash game is coming to Switch in Winter 2018.
RemiLore will be sold physically and digitally on Switch. The title will cost $39.99.
We have more information as well as a trailer for RemiLore: Lost Girl in the Lands of Lore below.
In RemiLore, players utilize intuitive twin-stick controls to battle fearsome enemies and engage in epic boss battles.

The adventure begins when an ordinary schoolgirl named Remi awakens Lore, a supreme magic book. Together, fate takes them both to the magical world of Ragnoah, which has been overtaken by fierce mecha-monsters. Remi and Lore must venture together in a quest to find their way home, but can Remi really trust the mischievous magic book Lore?

Throughout their journey, players hack and slash their enemies using a variety of fierce melee and magical ranged attacks that change by acquiring over 200 different weapons discovered throughout the world. RemiLore players will have the freedom to journey through the procedurally generated levels for unlimited replay value in various gameplay modes, including single-player story mode and two-player co-op mode.

RemiLore features rich HD visuals and vastly different lighting styles that change based on each of the four seasons in the game. The beautiful graphics and fluid action are being created by the experienced development teams at Pixellore and Remimory, which include industry veterans from Rare and the creators of Subterrain and Color Symphony.
Source: Nicalis PR
Leave a Reply