Nintendo Video could be coming to an end in North America as shows move to the eShop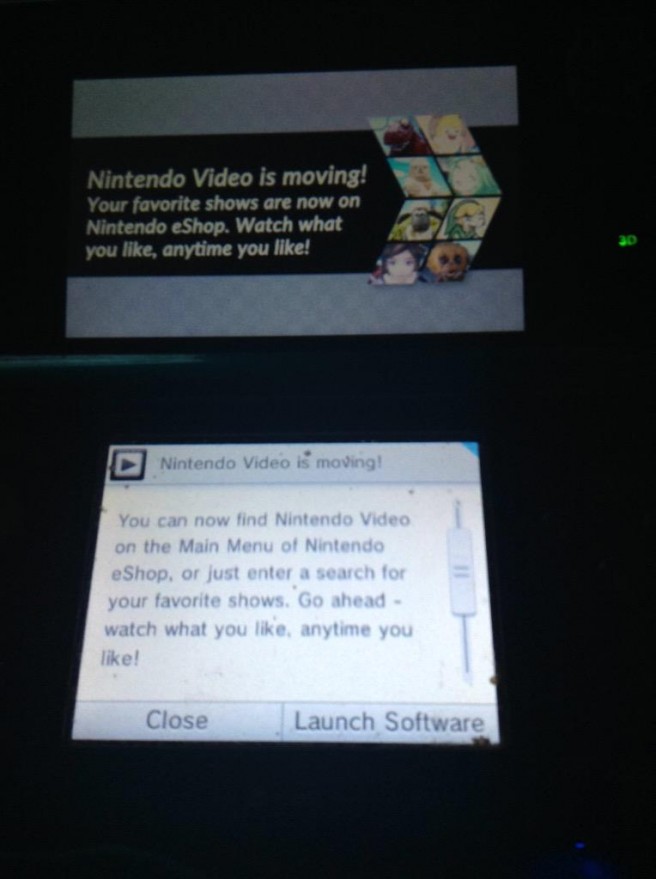 Is this the end of Nintendo Video in North America? That's a very strong possibility given a new message distributed by SpotPass today.
In the message, Nintendo states that Nintendo Video content is moving to the eShop. You'll be able to watch past shows by visiting the digital store.
Nintendo Video hasn't seen much promotion in recent months, so it'd hardly be a surprise to see it come to a close. I hate to say it, but there's not much need for the app at present.
Thanks to DJMusicClues for the tip.
Leave a Reply