Party Golf coming to Switch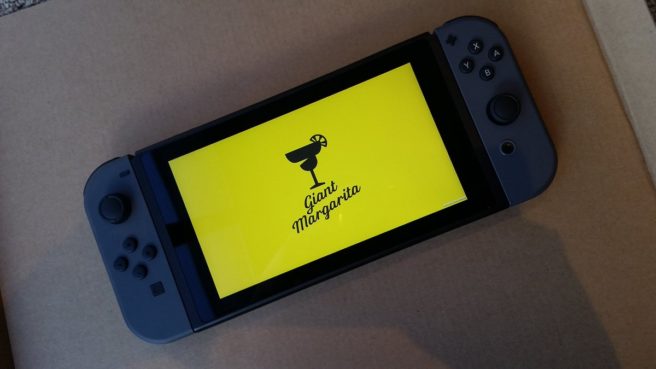 Party Golf, originally released towards the end of last year, is now heading to Switch. Developer Giant Margarita shared the news on Twitter yesterday.
So this is happening! Stay tuned! #Switch #PartyGolf pic.twitter.com/EW6EwKX9OD

— Giant Margarita (@GiantMargarita) April 1, 2017
@IkeMichaelberg @NintendoAmerica just following up here to say that we have just begun working on the Switch version of #partygolf 🙂 No real details yet, but it has begun!

— Giant Margarita (@GiantMargarita) April 1, 2017
Despite it being April 1 when the message was posted, Giant Margarita assures fans that it was not an April Fools' Day joke.
For those who haven't heard about Party Golf previously, here's an overview:
Party Golf is a crazy and competitive couchplay game for one to eight players.

Party Golf combines simple 2D physics, a procedurally generated world and over a trillion different gameplay combinations.

Features

4-player local-multiplayer and even 8-player matches (with wacky shared controller mode)
Over 100 included game modes, or make your own with the super powerful gameplay customisation system
Procedurally generated terrains so you'll never play the same hole twice
Insanely customizable powerups to suit any play style, or match
Twitch integration that allows viewers to directly change the gameplay through the group chat
And a trailer:
Thanks to Micah E for the tip.
Leave a Reply