Pokemon Sun/Moon – Type: Null and Jangmo-o evolutions revealed, anime details
Posted on October 13, 2016 by Jake in News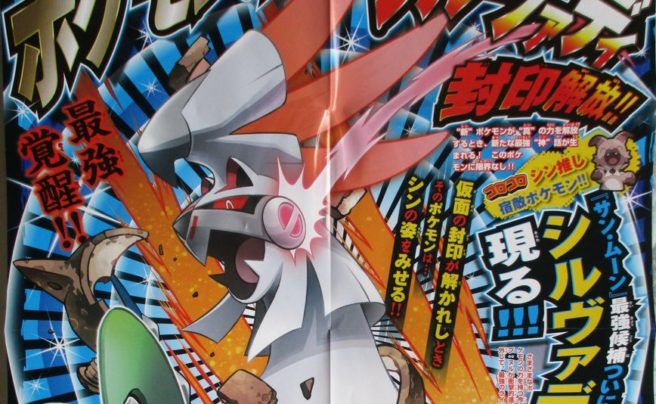 Update: Added one more leaked CoroCoro page – this one shows nothing really new, but it does have some nice new artwork of the starter middle stages.
CoroCoro leaks continue, with the same issue that revealed Alolan Grimer now showing evolutions for Type: Null and Jangmo-o. Serebii has translated the details. As usual, the names of the Pokemon may be translated differently and revealed later.
Type: Null evolves into Silvadi, which can be any type thanks to its ability, AR System, and a special item called Memory. At this moment, it's unclear exactly how the item works, though. Silvadi will also have a unique attack called Multi Attack, which is different depending on its held item,
Jangmo-o's evolutions have also been revealed. It will evolve into Jarango, which then evolves into Jararanga. Judging by their appearances, these two retain Jangmo-o's Dragon-type.
The magazine also shows the first Trial Captain, Ilmia. It also reveals some more information about the upcoming Sun/Moon anime. Ash will be enrolled in a school, being taught by Samson Oak. While there, a Togedemaru will act as a rival to Pikachu. The first episode of the new anime will air November 17 in Japan.
Check out all the pages below:
Leave a Reply