Pokemon – Volcanion distribution announced for Japan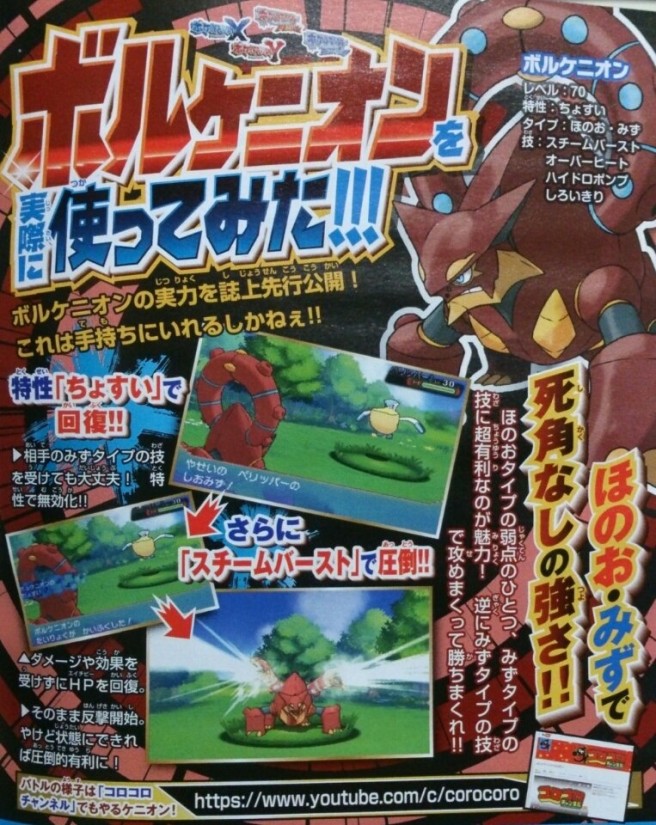 A new Pokemon distribution for Volcanion is set to begin in Japan next month, the latest issue of CoroCoro reveals. Players can obtain the new Pokemon as the pre-booking ticket distribution for the new movie, Volcanion and The Ingenious Magearna.
Volcanion will come in at level 70 and holds a Rage Candy Bar. It'll have the moves Steam Eruption, Overheat, Hydro Pump and Mist.
This distribution ends in Japan on July 15. However, it can be redeemed until September 30 through a serial code distributed with the movie ticket.
Leave a Reply