Rogue Singularity coming to Switch in the first half of 2018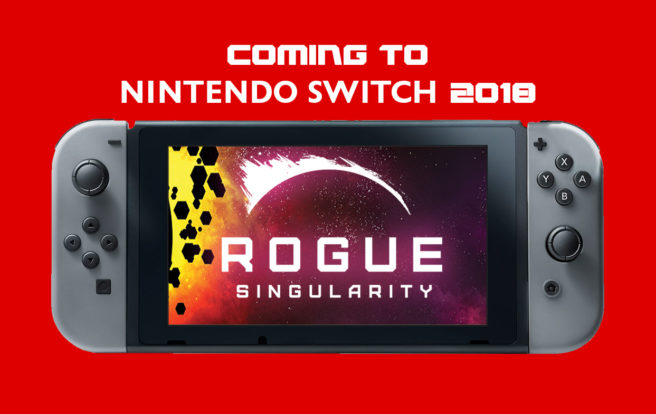 Nnooo has teamed up with Considerable Content to bring Rogue Singularity to Switch. It was announced today that the cosmic 3D platformer will be on the console sometime during the first half of 2018.
Rogue Singularity has you controlling a robot hero in procedurally-generated levels after a wandering black hole crashes into your home galaxy. Stages are filled with various mechanics, bizarre alien creatures, and deadly traps.
We have more details about Rogue Singularity below, along with a trailer.
Rogue Singularity is a return to the golden age of 3D platforming, rewarding quick thinking and even quicker reflexes as you desperately try to survive one cosmic level after another. Players who grew up with a Nintendo 64 or PlayStation 1 controller in their hands will feel a rush of nostalgia as they jump, dodge and roll across treacherous floating worlds.

– Back to the classics: Revisit the golden age of 3D platforming, reimagined with gleaming new graphics and cutting edge game design.
– Galaxy of danger: Pit your precision gaming skills against increasingly difficult levels populated by traps, monsters, and devious villains.
– Take on the boss: Take on the villainous intergalactic overlord who is the master of the singularity, and battle his fearsome lieutenants in pulse-pounding boss fights.
– Play forever: Endless procedurally generated levels through jungles, volcanoes, and factories as well as stranger places, including giant beehives and floating coral reefs.
– Share the challenge: Beat procedurally-generated levels to set your best time, then challenge the world to knock you off the top of the online leaderboard.
– Build your hero: Collect interchangeable body parts for your robot then mix and recolor them to create a unique hero.
Cosmic beats: Groove to a blistering electronic soundtrack by chiptunes legend Derris Kharlan.
Source: Nnooo PR
Leave a Reply