Several Nintendo games come out on top at the Japan Game Awards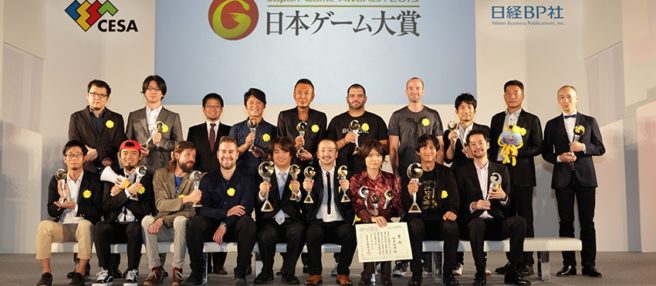 Last night, the Japan Game Awards were held in conjunction with the Tokyo Game Show. A few Nintendo titles picked up wins at the event.
For the Ministry of Economy, Trade, and Industry Award(s), Super Smash Bros. Wii U was given the Global Award as the best-selling and most popular Japanese game worldwide. Monster Hunter Generations earned the Sales Award as the best-selling title in Japan. For the Game of the Year Division awards, Splatoon, Yo-kai Watch Busters, Super Mario Maker, and Monster Hunter Generations were all selected. Lastly, Splatoon received the Grand Prize.
On Sunday, the Future Division awards will be handed out. These will be for upcoming games launching in the next fiscal year.
Leave a Reply