Splatoon 2 temporarily blocks you from online play with repeated disconnects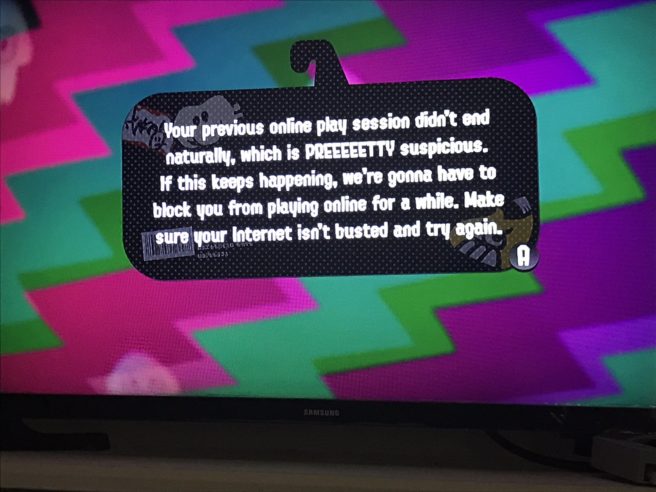 Splatoon 2 appears to dish out temporary punishments for repeated disconnects. After disconnecting online four times due to issues with their connection, player hypwnotic received the message above. It warns that you'll be unable to play online "for a while" due to play sessions not ending "naturally".
This was with the Splatfest World Premiere demo, but this should carry over to the final game as well. It could be a useful tool against ragequitters, but could be a problem with those with faulty internet connections. When playing online, you should try to make sure you're on a stable connection to avoid any potential issues.
Leave a Reply