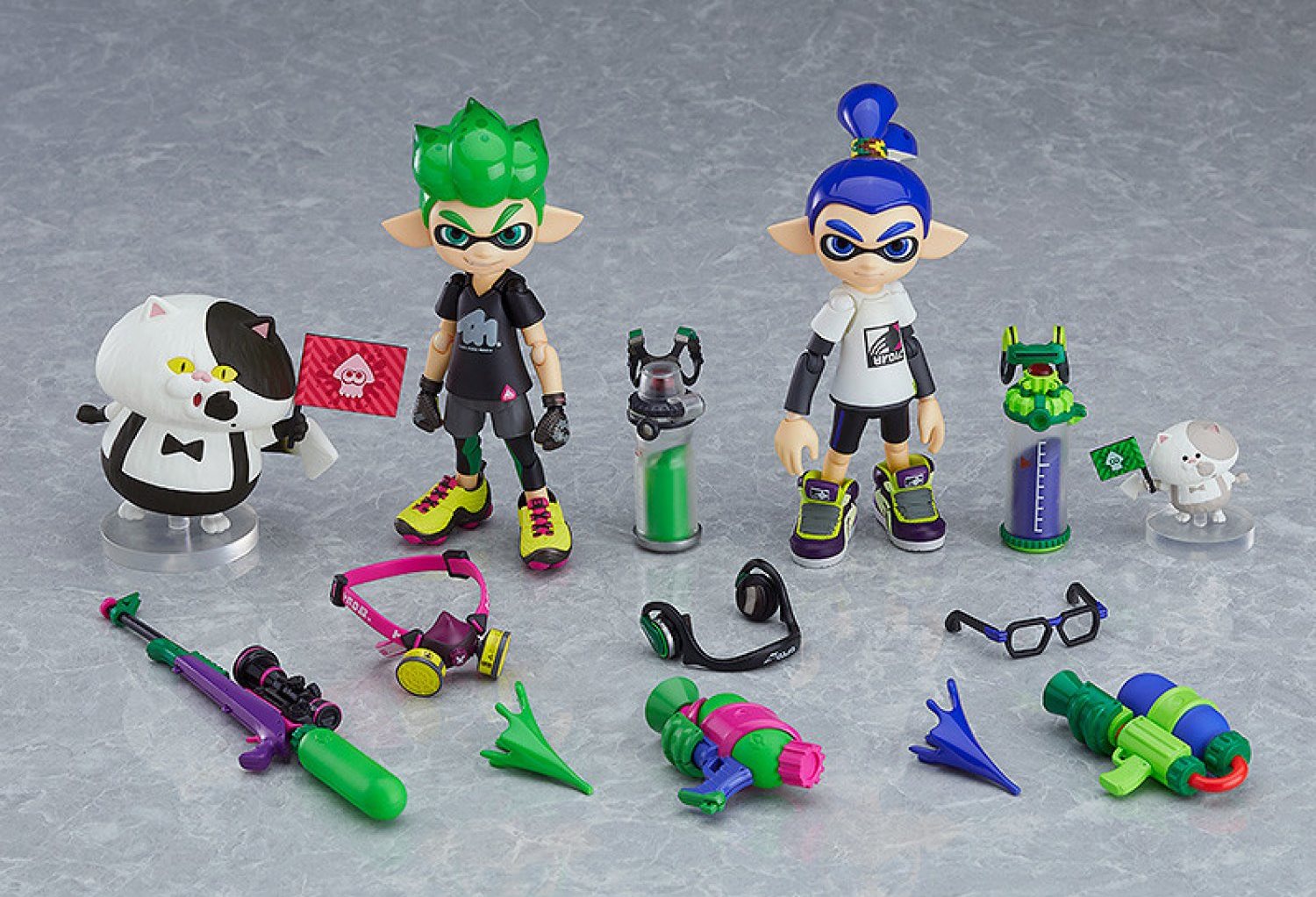 Play-Asia has opened pre-orders for the Splatoon Boy and Splatoon Boy: DX Edition figmas. The first one only includes a single figure while the DX Edition comes with two (as well as Judd and Li'l Judd).
Here are the official product descriptions and a few photos: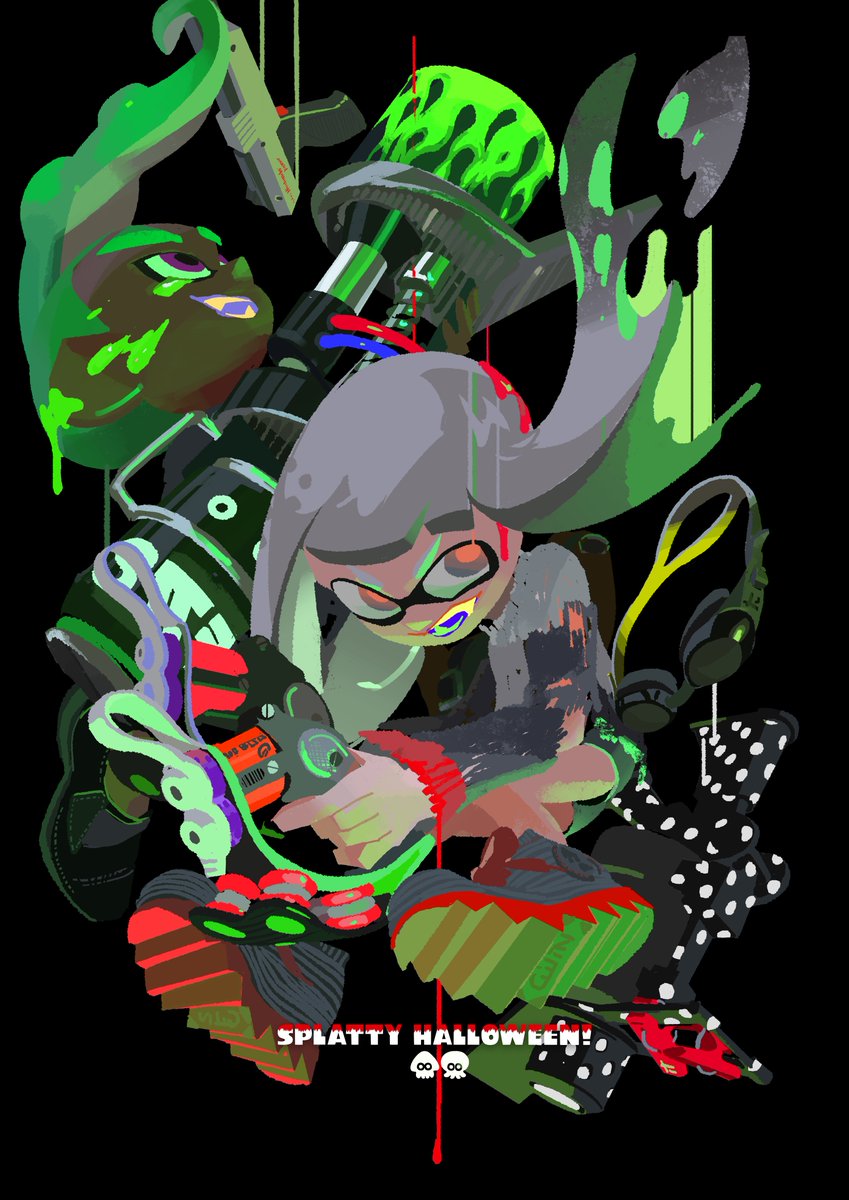 The official Twitter account for the Splatoon series is getting into the Halloween spirit with some special art. A new design shared by Nintendo can be found above.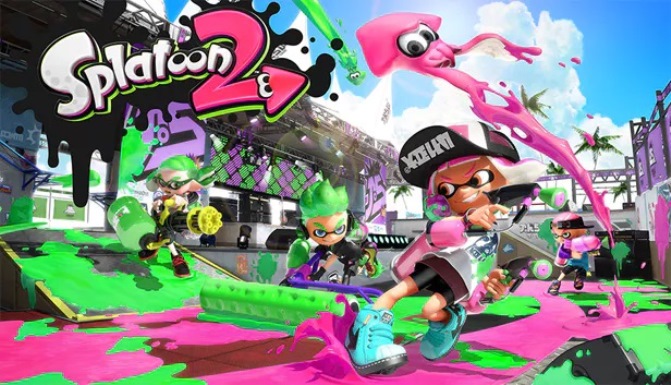 It's been a few months since the last Splatoon 2 update, but Nintendo readied a new patch tonight. Version 5.0.1 is out now for all players.
Below are the full patch notes: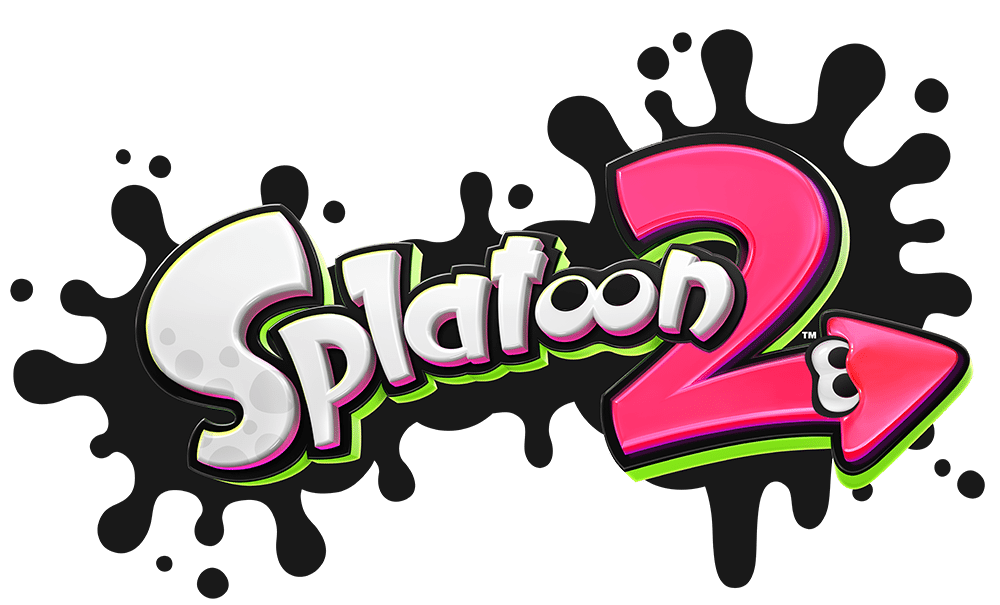 While the major content updates and balance adjustments for Splatoon 2 are done, the game is still getting some minor updates. In early October (October 10 in Japan, Australia and Europe and October 9 in North America), the game will be updated to version 5.0.1. This patch will fix two minor issues: a movement glitch with the Ultra Stamp will be resolved, and an exploit will be fixed that allows players to reach an area on Starfish Mainstage that's supposed to inaccessible. Until version 5.0.1, Starfish Mainstage will only be available in Private Matches and will not appear in the regular multiplayer rotation, starting on September 20.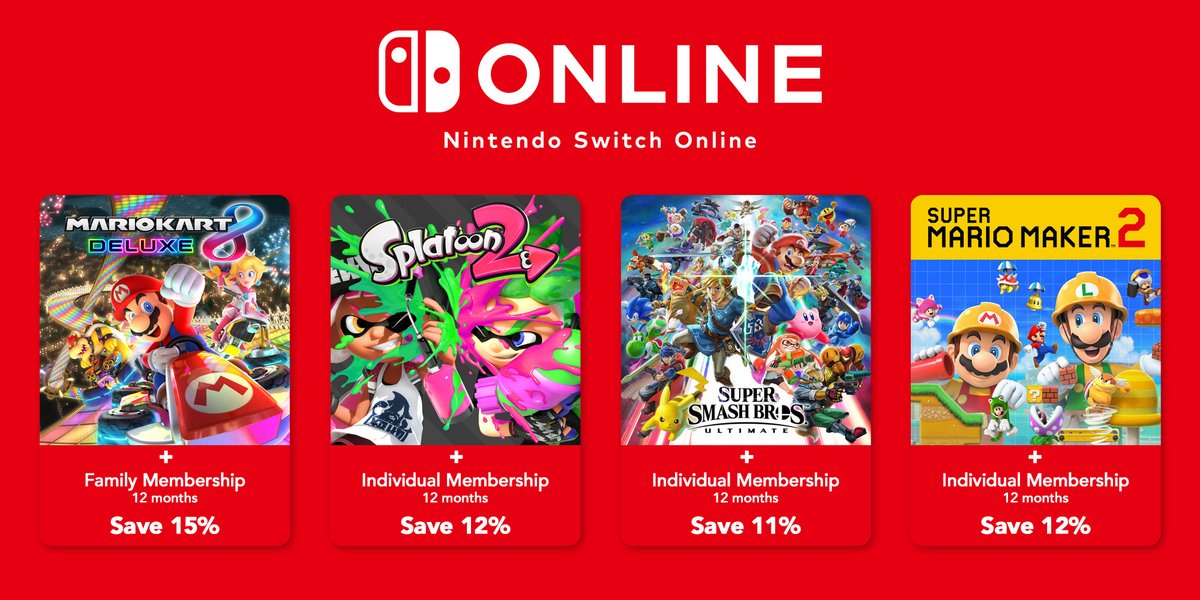 Nintendo has revealed some new purchasing options for Nintendo Switch Online memberships in Europe. Four first-party games that have a big online multiplayer component can be bought in a bundle with a 12-month Nintendo Switch Online membership; these bundles are slightly cheaper than buying the game and the NSO membership separately. These four bundles are currently available:
Mario Kart 8 Deluxe + 12-month Family Membership: 15% off
Splatoon 2 + 12-month Individual Membership: 12% off
Super Smash Bros. Ultimate + 12-month Individual Membership: 11% off
Super Mario Maker 2 + 12-month Individual Membership: 12% off
This offer is currently only available in Europe. We will keep you updated should Nintendo announce it for other regions.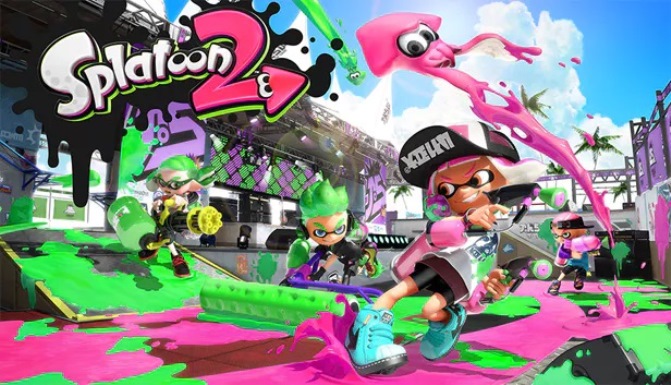 Fortnite dataminer HYPEX has apparently uncovered some interesting information from the game's files. A skin and backbling have been found, along with references to "SquidKid".
The full file names are as follows: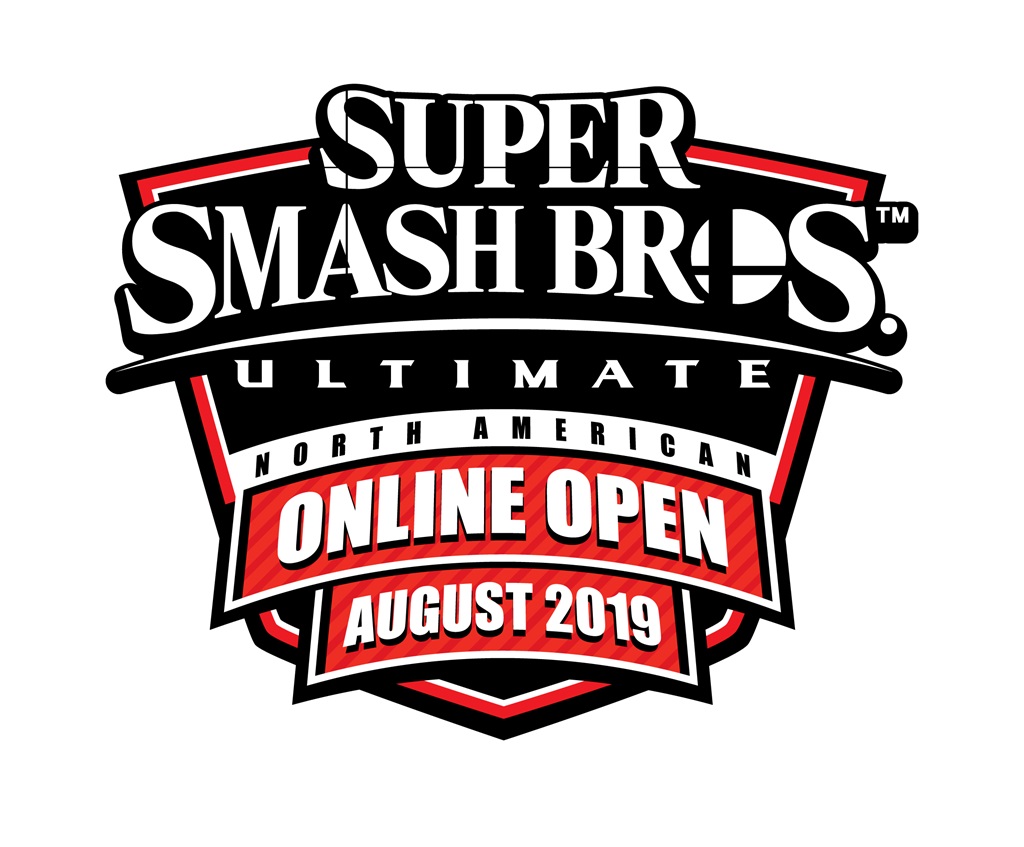 For the first time, the Nintendo Live event in Japan is inviting players from other countries to compete in Splatoon 2 and Super Smash Bros. Ultimate tournaments. Fans can represent North America in the global tournament by winning the Super Smash Bros. Ultimate North American Online Open August 2019 or Splatoon 2 North American Online Open Summer 2019.
Below are the full details:
In a recent issue of Famitsu, a big interview was published with Splatoon 2 producer Hisashi Nogami. Nogami reflected on the game's second year of updates and activity, the final Splatfest (including why there wasn't a Pearl vs. Marina showdown), what lies ahead for the future, and more.
We've now prepared a full translation of the interview. Continue on below for the full discussion between Famitsu and Nogami.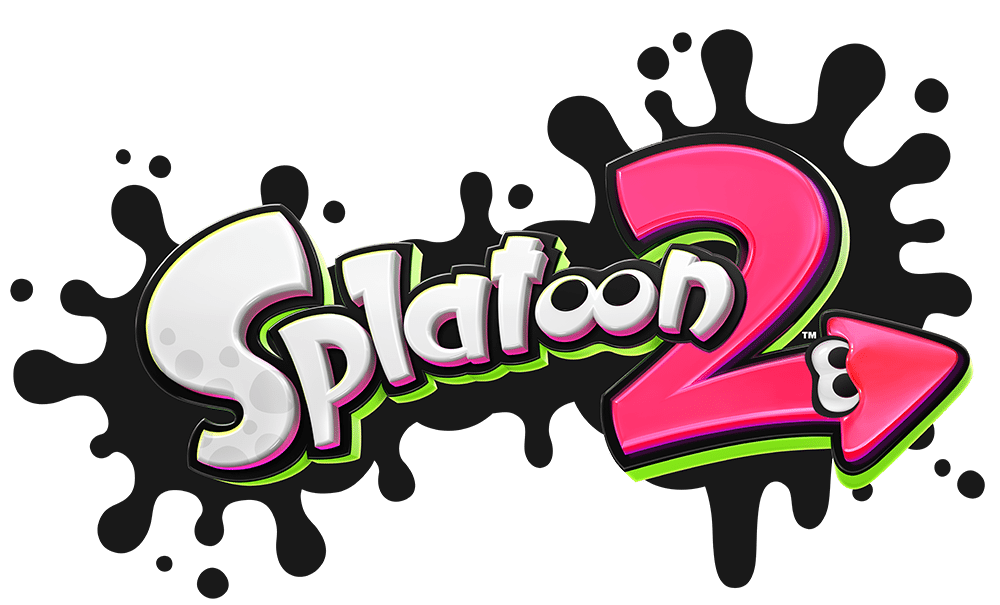 Update (7/31): Splatoon 2 version 5.0.0 is live worldwide. In case you missed it, you can find the patch notes below.
---
Original (7/30): Nintendo has issued the patch notes for Splatoon 2 version 5.0.0, which goes live around the world tomorrow, July 31. It will include the "Turf War (Splatfest)" mode in Private Battle, adjustments for Shellendorf Institute and New Albacore Hotel, a whole lot of weapon changes, and more.
Below are the full patch notes: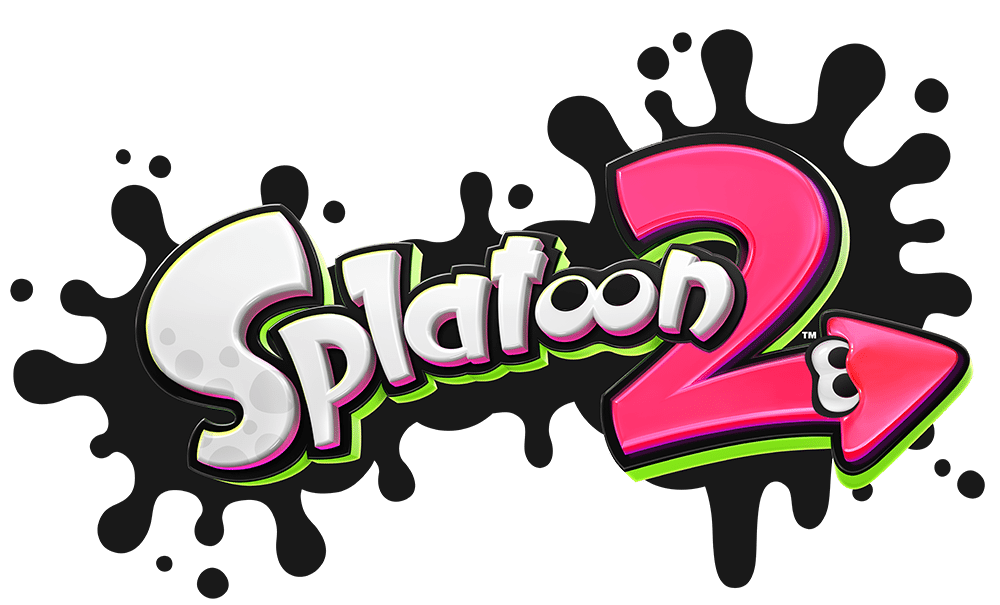 Version 5.0.0 of Splatoon 2 will be available tomorrow, on July 31. This is likely to be the game's last major update. We will keep you updated once the full patch notes are available in English.