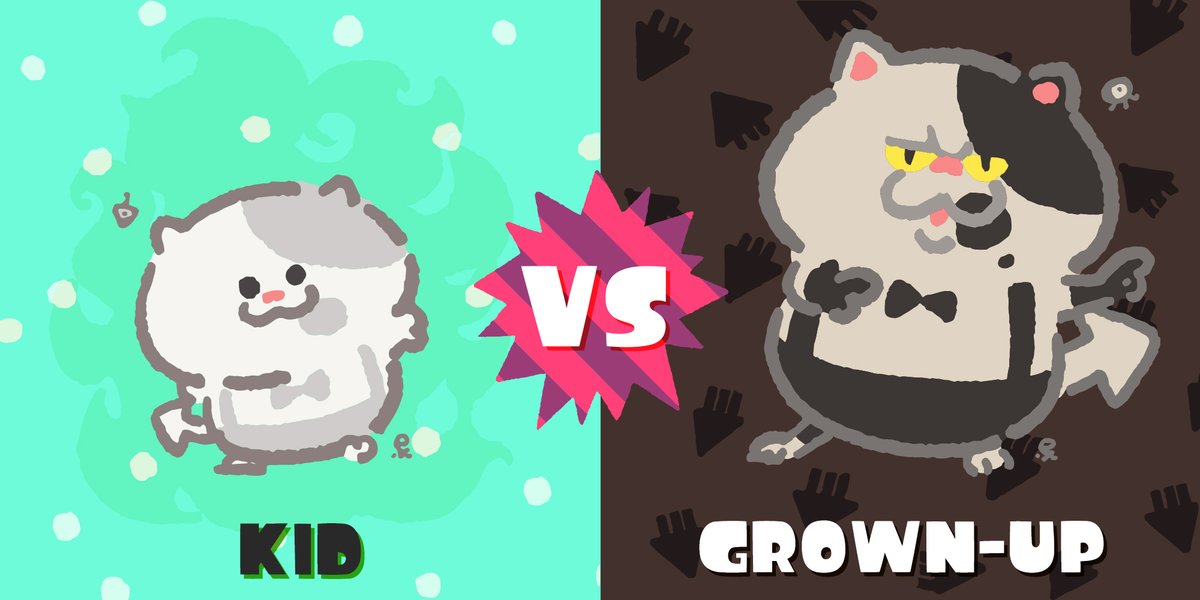 Splatoon 2's Splatfests for the weekend ended with a final event for Europe. Players could either side with Team Kid or Team Grown-up.
Now that the event is over, we have the results straight from Nintendo. Have a look at how things played out below.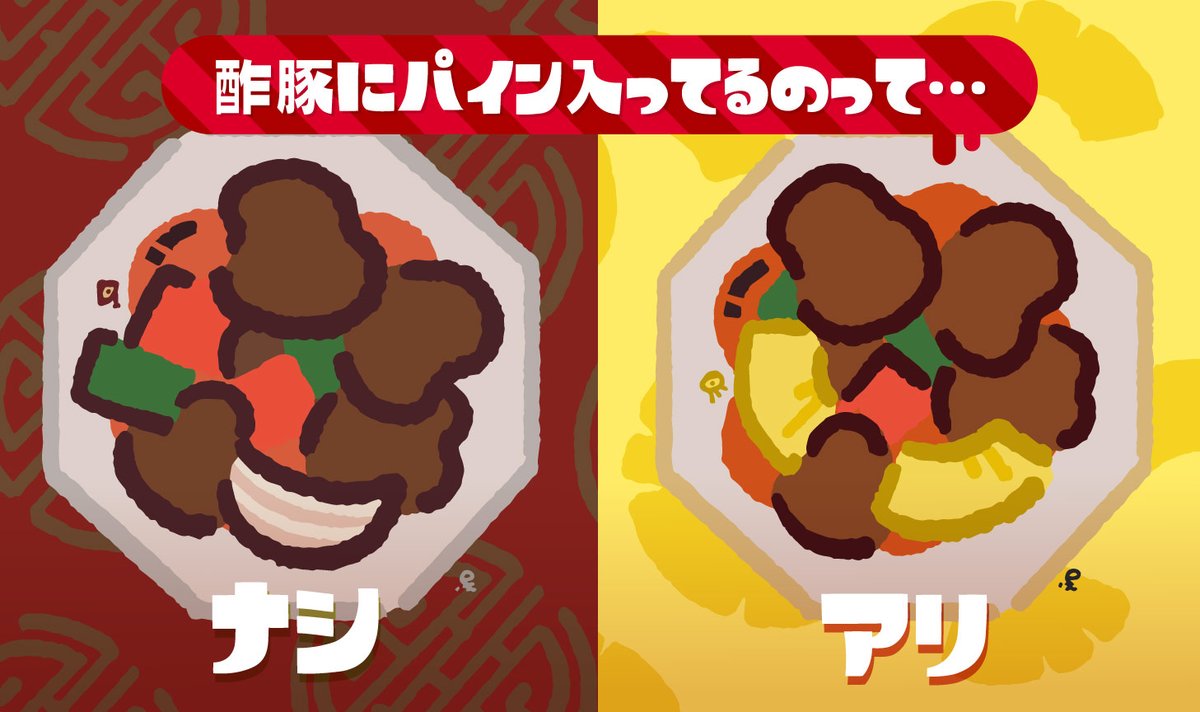 A trio of Splatfests kicked off in Splatoon 2 this weekend, each with a different theme. In Japan, Nintendo asked players if they prefer sweet-and-sour pork with pineapple or without it.
After a day of battles, the results are now in. Here's a look at the results: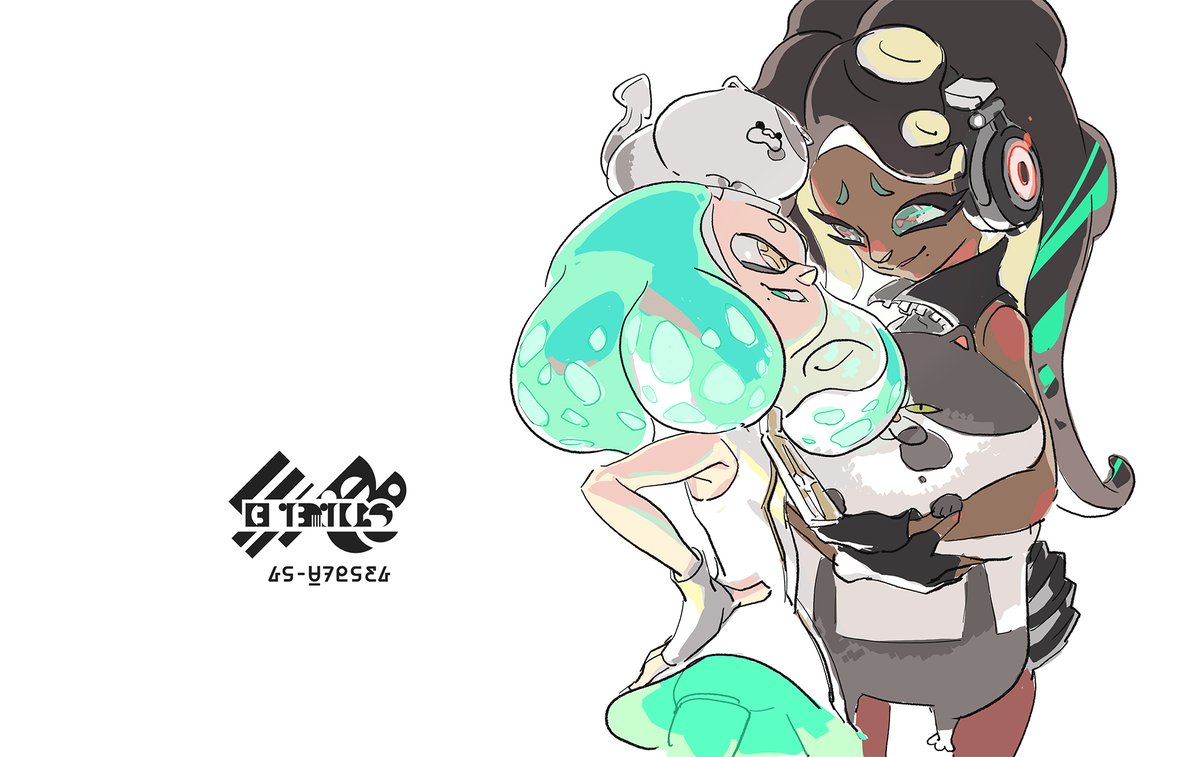 All regions are hosting Splatfests in Splatoon 2 this weekend, including Europe. The theme this time is Kid vs. Grown-Up.
As is tradition for Splatfests, Nintendo has created some special art. We have a look at the image made for the Kid vs. Grown-Up event above.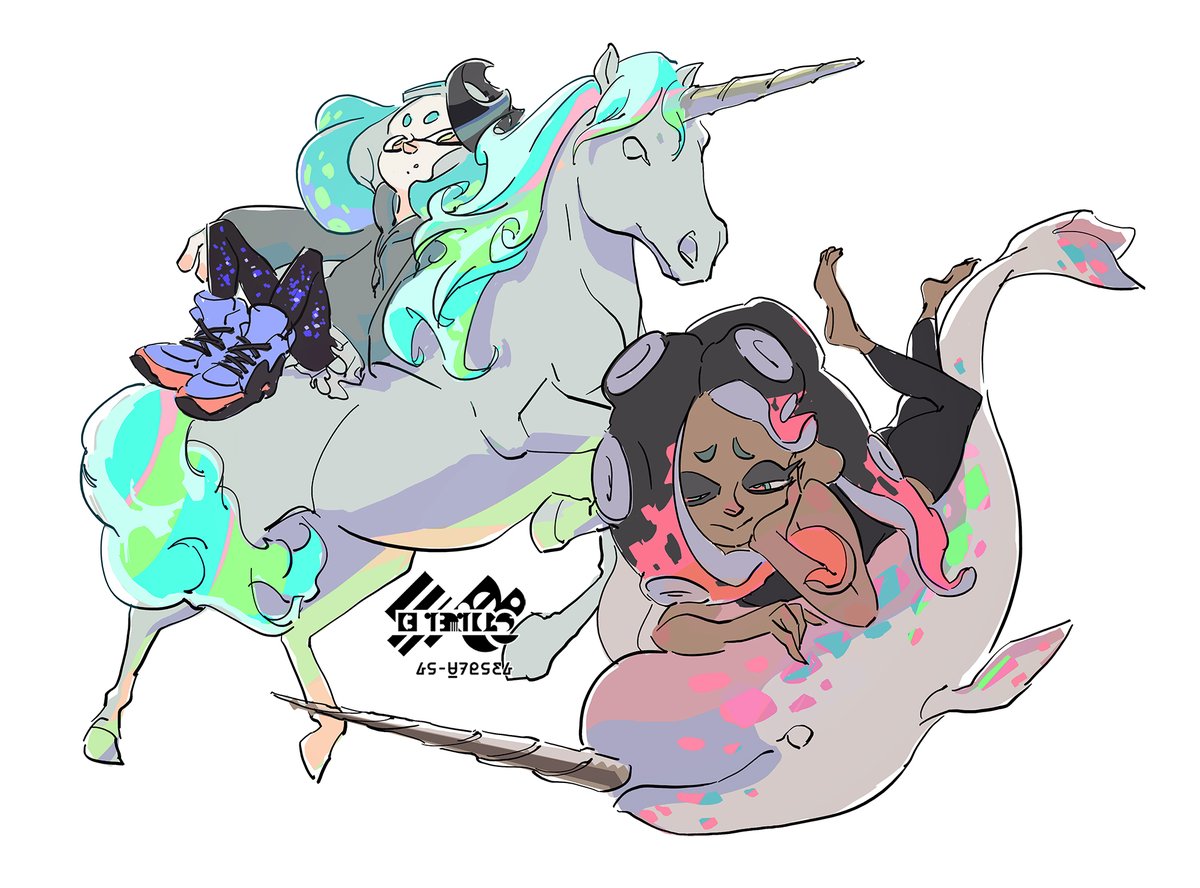 Splatoon 2 has a new Splatfest taking place in North America this weekend. For the latest event, players can side with either Team Unicorn or Team Narwhal. Have a look at some special art made for the Splatfest above.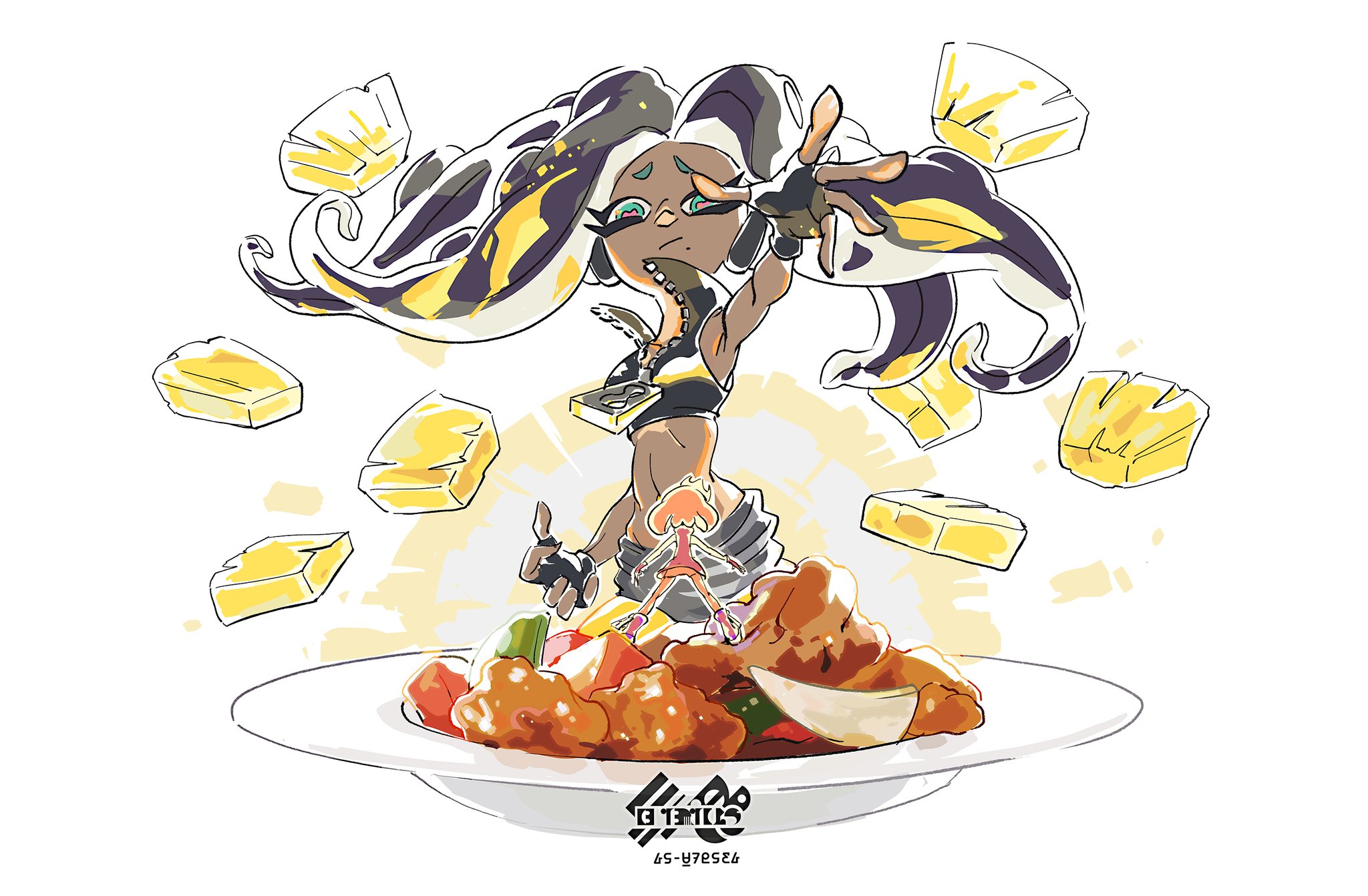 The upcoming Japanese Splatfest in Splatoon 2, which takes place this weekend, will be food-themed – the question is sweet-and-sour pork with pineapple vs. without pineapple. As always, Nintendo has released a special piece of artwork for the Splatfest featuring Pearl and Marina, which you can see above.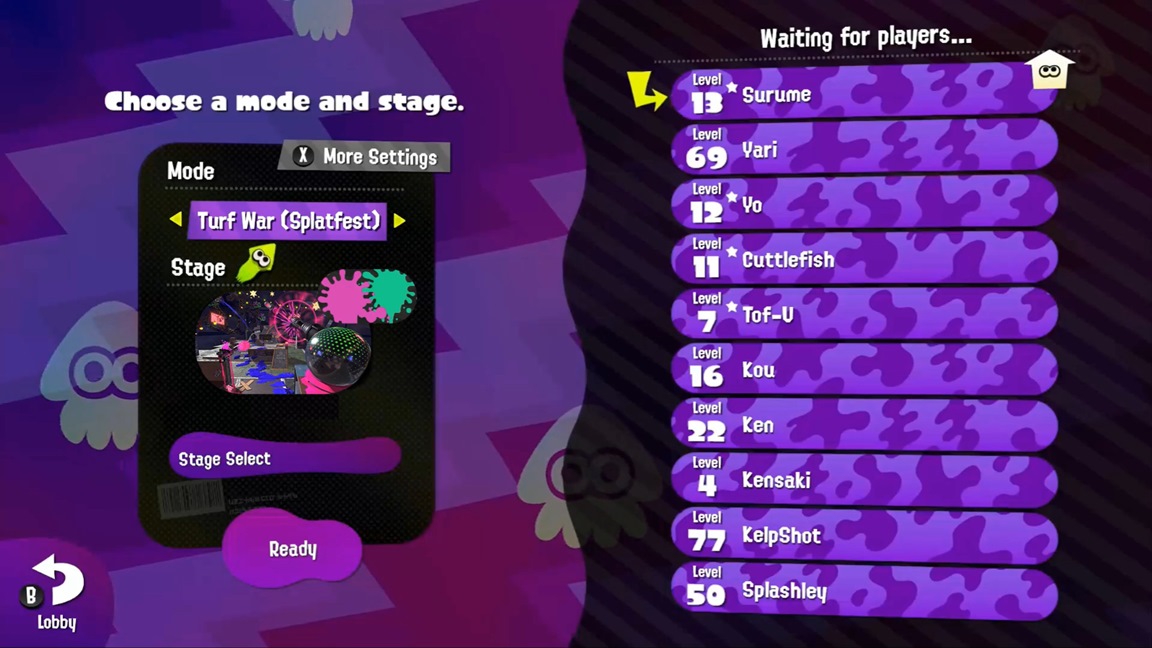 Nintendo has announced a new 5.0.0 update for Splatoon 2, which is going live after the final Splatfest. In late July, it will add the Turf War (Splatfest) to the modes you can choose in Private Battle. Here players can battle out Turf War matches in all 24 Shifty Stations, including the new stage from the final Splatfest. You can also play the nighttime versions.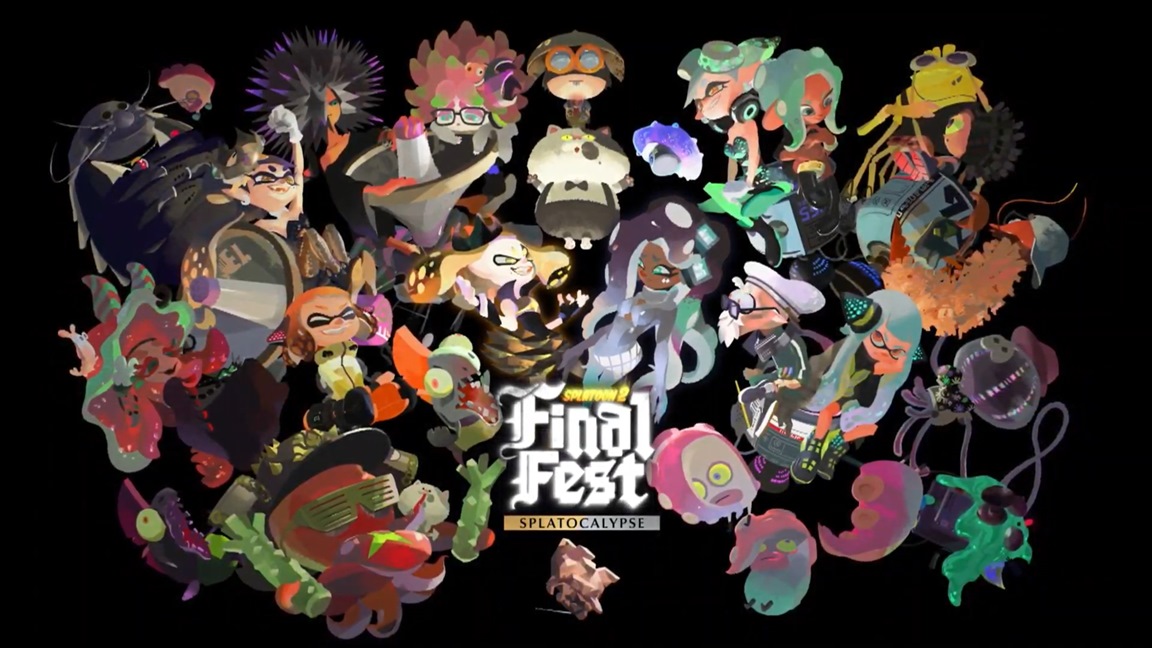 Nintendo has announced the final Splatfest for Splatoon 2. Players will be able to side between Team Chaos and Team Order. During the event, a new Shifty Station will be featured along with Shifty Stations from all previous Splatfests. Finally, unique new gear will be distributed.
The Splatfest kicks off on July 18. It'll run until July 21, making it a 72-hour event.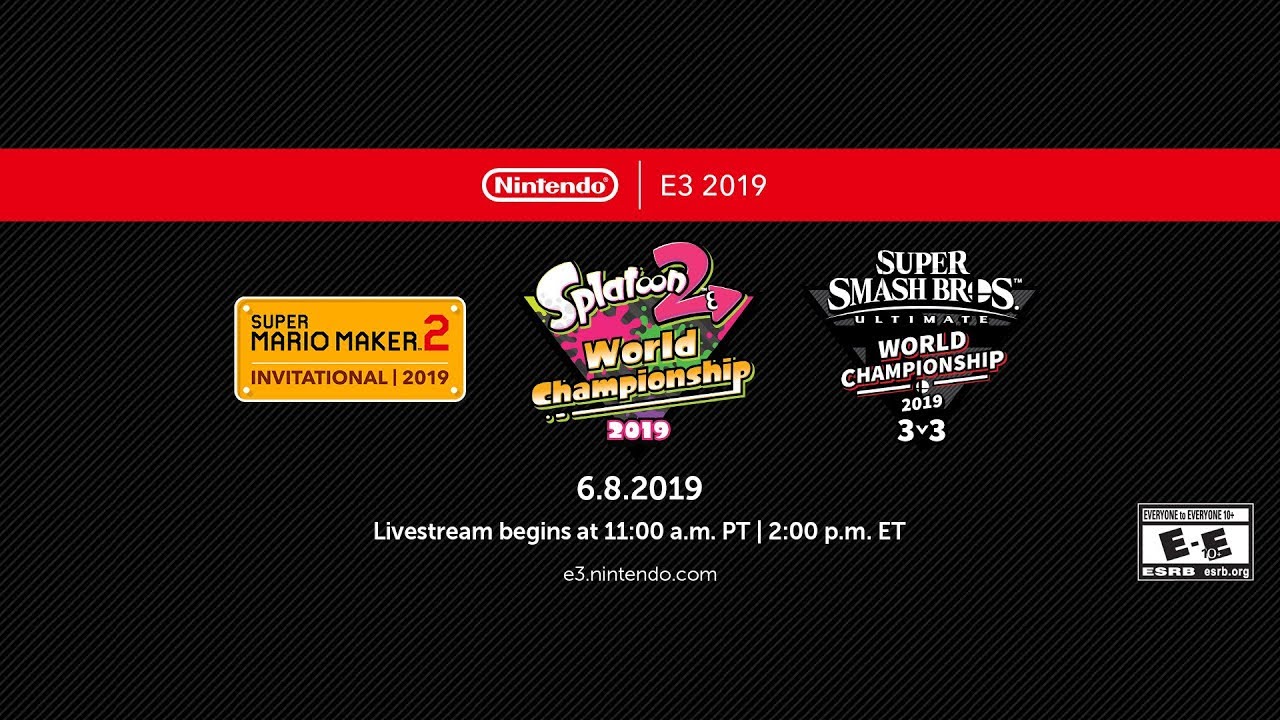 E3 2019 technically starts today with a trio of Nintendo tournaments. The Super Mario Maker 2 Invitational 2019, Splatoon 2 World Championship 2019, and Super Smash Bros. Ultimate World Championship 2019 3v3 will all be taking place over the next several hours.
Super Mario Maker 2 gets things started at 11 AM PT / 2 PM ET / 7 PM in the UK / 8 PM in Europe. The other two tournaments will follow right after.
We've included a live stream below where you'll be able to watch all three tournaments.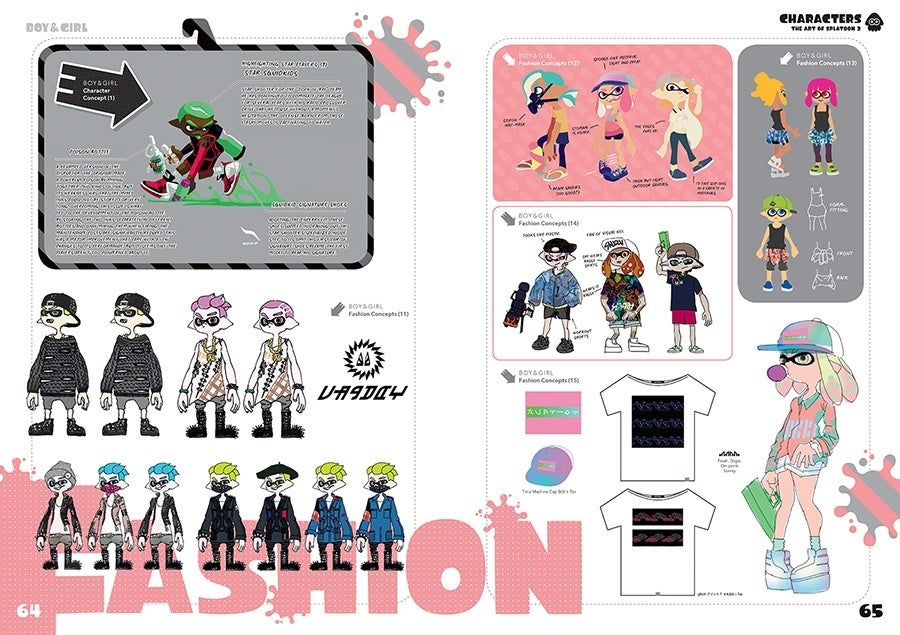 The Art of Splatoon 2 originally came out in Japan many months ago. Later this year, it will finally be available in English.
Below are a few preview pages from the English version:
The Art of Splatoon 2 drops on October 15. It can be pre-ordered with a discount on Amazon here.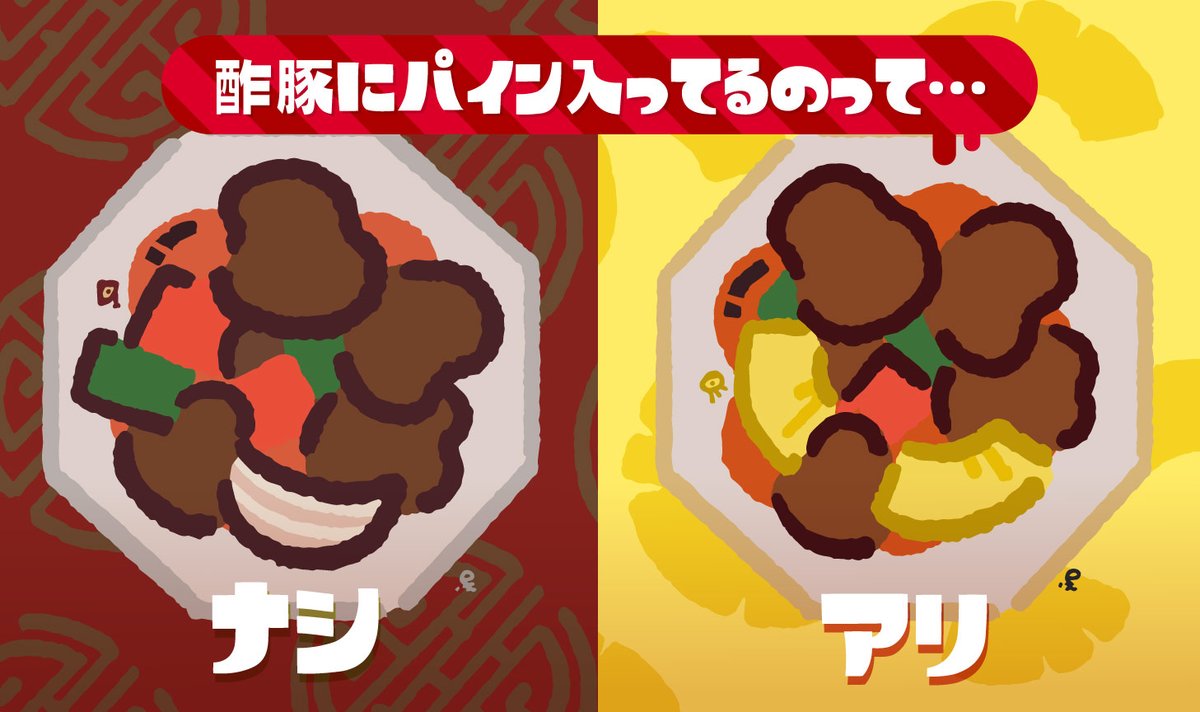 It turns out every region will be hosting a new Splatfest in Splatoon 2 later this month – just with three different themes, which we haven't seen in awhile. While North America is about unicorns and narwhals while Europe features kids vs. grown-ups, Japan gets something all about food. Over there, it's sweet-and-sour pork with pineapple vs. without pineapple.
The Japanese Splatfest kicks off on June 15 at 3 PM. Once the battles conclude one day later, we'll have the results here.