Squareboy vs Bullies: Arena Edition hitting Switch on Thursday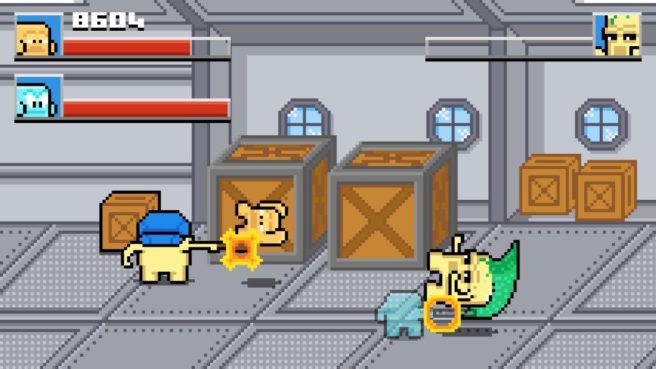 Squareboy vs Bullies: Arena Edition is a game that we first heard about last month. Today, Ratalaika Games announced a release date of October 12 on Switch (a 3DS version is due out later).
Squareboy vs Bullies: Arena Edition is an old school beat 'em up in which you play as the titular Squareboy who is on a quest for justice. This new version of the game has more content than the original version.
For far too long the bullies have gone unpunished and with no one else to put them in their place, Squareboy finds himself standing up against them to do what is right, not just for himself, but for everyone the bullies victimized. Will you help Squareboy fight off the Bullies?

Those bullies think they can beat up anyone smaller than them and do anything they like. It is time for Squareboy to stand up for himself and show the bullies that he will not be pushed around anymore!
With your help Squareboy, must teach the Bullies the hard way that bullying is wrong!

Features
– Retro pixel art graphics and OST with 14 different chiptune tracks.
– Fight in many different locations across Squareburg.
– New Arena mode
– Never before seen Bullies.
– New UI screen that takes advantage of entire screen.
– New co-op mode only for Nintendo Switch.
Ratalakia Games has priced Squareboy vs Bullies: Arena Edition at $4.99 / €4.99. View a trailer below.
Source: Ratalaika Games PR
Leave a Reply