Super Mario Run earned roughly $5 million in first day revenue, players spent about 16 minutes in the game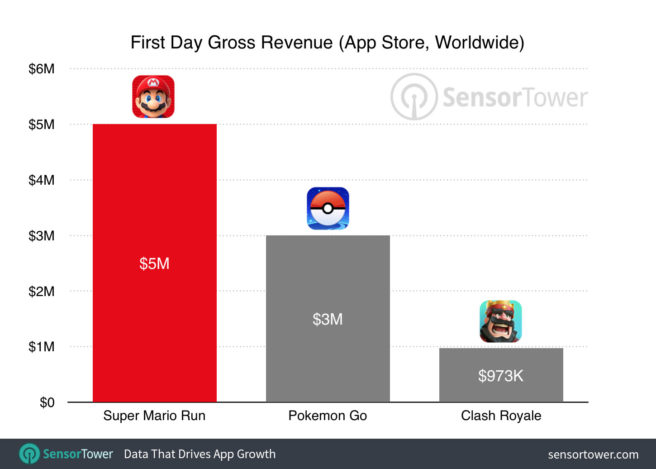 Super Mario Run is finally here, and various companies are coming forward with initial launch data for the game. That includes intelligence firm Sensor Tower.
Sensor Tower says that Super Mario Run grossed over $5 million worldwide in its first 24 hours. Some countries aren't contributing to the total as much, such as Japan. But as Sensor Tower points out, "a variety of factors are undoubtedly at play, including regional income and spending habits." Super Mario Run also beat out Pokemon GO's first day gross revenue by roughly 67 percent and Clash Royale by more than 400 percent.
In terms of engagement, players spent about 16 minutes in the game on its first day. That number was 22 minutes for Pokemon GO and 28 minutes for Clash Royale to compare.
It's also worth noting that Sensor Tower also has its own figure for first day downloads, coming in at five million. We're not making quite as big a deal out of that figure though, since the actual range could be anywhere from about 2.85 million to 5 million.
Leave a Reply