Super Mario Run – Gold Goomba Lite event now running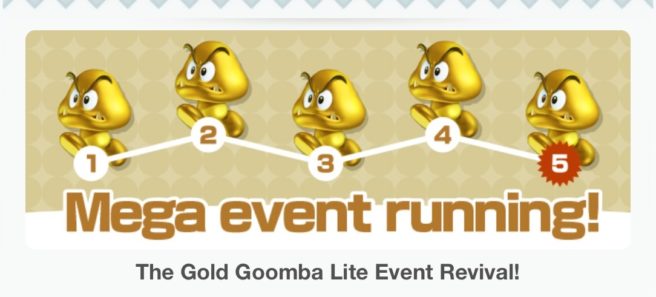 Super Mario Run's latest event is now up and running. Until February 16, players can partake in Gold Goomba Lite.
This is a version of the Gold Goombas event in which you have an easier chance to obtain certain rewards. By defeating Gold Goombas in World Tour, you can get these special items. Icons will appear on courses where Gold Goombas can be found.
Here's the lineup of possible rewards based on the number of Golden Goombas defeated:
– 5: Mario Topiary
– 10: Fireworks Cannon
– 15: Silver Fireworks Canon
– 25: Gold Fireworks Canon
Leave a Reply