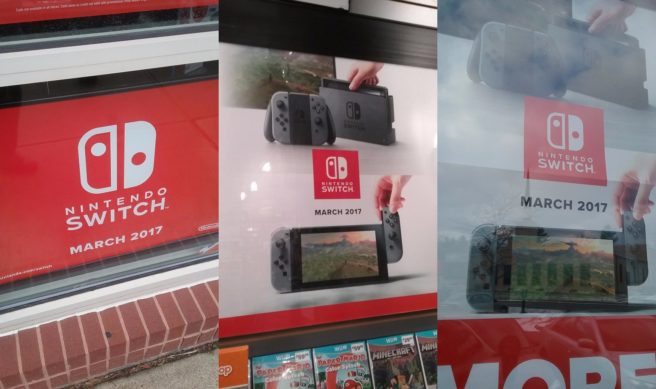 Earlier today, we heard that Switch ads were starting to appear in Australian stores. Over in the United States, it looks like GameStop is gearing up for the console as well.
One GameStop location is showing Switch posters both inside and by the store's entrance. One ad can be seen right by the Wii U section.
We'll likely continue to see that more GameStops will be adding Switch promotions over the next few days.
Leave a Reply