Switch trailer gameplay wasn't from the device, Nintendo says don't assume the video shows "actual game footage"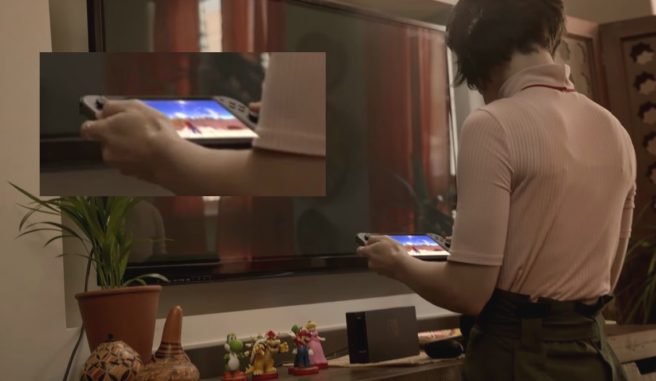 Alongside Switch's preview trailer last week, a number of games were shown on both the television and the device itself. However, it's important to note that this footage wasn't running in real time. Nintendo simply added in the gameplay post-production.
Twitch streamer Dickhiskhan, who was one of the actors in the trailer, said he as well as others merely held dummy units. We also have the shot above clearing indicating that footage was added on to the Switch unit.
Nintendo had this to say about how it handled the Switch trailer:
"This video is all about explaining how the Nintendo Switch works. We wanted to convey in a self-contained video how Nintendo Switch represents a new era for video game systems enjoyed in front of a TV, by letting gamers play anywhere, anytime, with anyone they choose. It adds the mobility of a portable system to the power of a home gaming system.

"At a later date, before the March launch, we'll be talking about things like exact launch date, and of course, the games. You shouldn't assume what you saw on the video represents actual game footage and further specifics on first-party games will be provided later."
Some folks have been expressing concern about Zelda: Breath of the Wild's frame rate on Switch's handheld unit after seeing the video last week. This is important to point out, as it's now widely known that what we were seeing isn't true footage from the main device.
Leave a Reply