The Legend of Zelda: Tri Force Heroes: items and game modes overview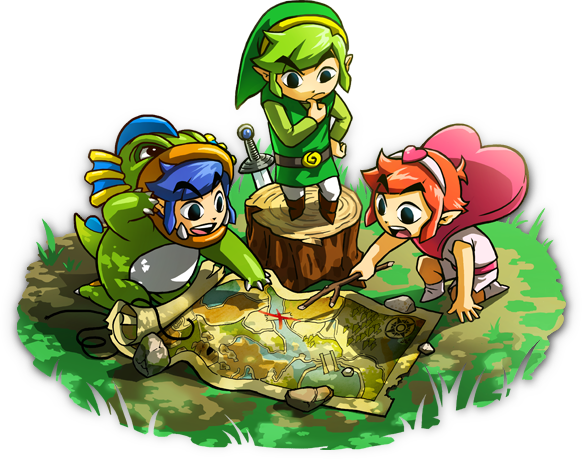 The official Japanese Tri Force Heroes website updated today with some infos about the "world" of the game. Some of the info we already knew about, like the fact that the game consists of 32 levels. At the beginning of each stage, each player picks one out of the following nine weapons:
sword
bow
bombs
hookshot
boomerang
fire gloves
water rod
ice jar
hammer
There are also some additional game modes available:
Additional special levels which are based on the original 32 levels but with an added twist, like being forced to complete the level with only one heart or while being chased by a Wallmaster. You will be able to earn rare materials this way.
Versus Mode: Fight against other players and earn rare materials.
a Boss Rush mode, where (surprise!) you will fight against the various bosses found in the 32 levels.
Daily Luck: a minigame where you can also earn rare materials.
The website also reveals that you can take screenshots at any time and post them to Miiverse after completing a level.
Finally, check out some new screenshots below:
Leave a Reply