The Takeover set for Switch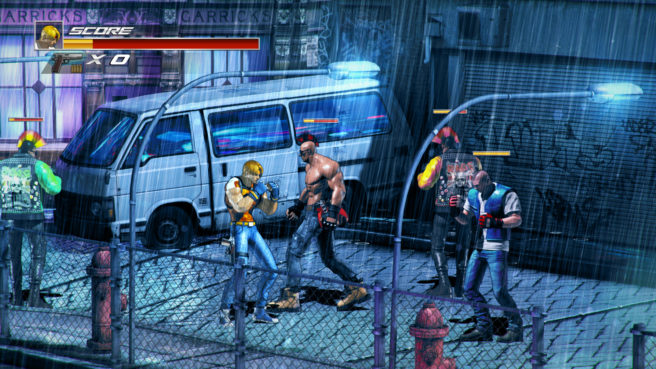 The Takeover is making its way to Switch. That's according to a note included on the official Twitter account.
The Takeover is developed by Pelikan13, who was the original creator of The 90's Arcade Racer (now seemingly known as '90s Super GP, and it's Switch-bound). It takes inspiration from classics like Streets of Rage, and plays as a beat 'em up.
Here's a brief overview:
The TakeOver is at heart and old school beat 'em up inspired by games like Final Fight and Streets of Rage. Although the gameplay is based on these classic games it offers an extended combo system, fast gameplay and modern visuals. Using a combination of full 3D backgrounds and high definition pre rendered sprites the game is designed with Full HD in mind.
And a trailer:
Leave a Reply