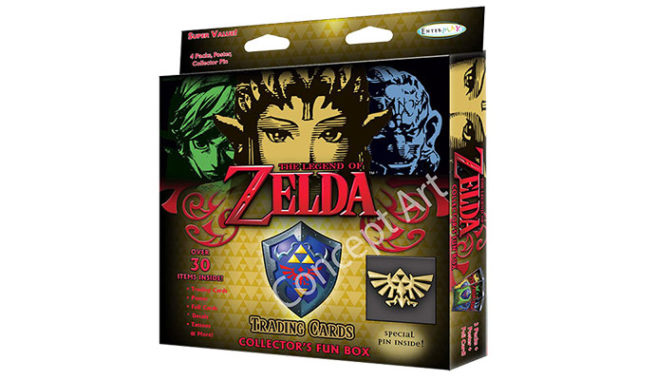 Zelda collectors can add another item to their wishlists, as trading cards based on the series are set to release on June 30th. Currently, though, the cards are only listed and available for preorder on EB Games Australian site. Each pack retails for $6 and contains 6 cards and a decal or tattoo. There is also a collector's box for $20, which contains 4 packs, a poster, and 1 of 3 random pins.
There are 85 different cards in the set, including 23 regular foil and 8 gold foil cards. There are also 12 different decals and 9 tattoos. The cards are based on five different games: Ocarina of Time, Majora's Mask, Twilight Princess, Skyward Sword, and A Link Between Worlds.
Though currently only available for Australia, we can hope that they come to other territories. The cards were first seen at New York Comic-Con, so let's hope we don't need to assemble the Triforce for our wish to come true.
Leave a Reply