16-bit greenhouse farming sim Mars Base announced for Switch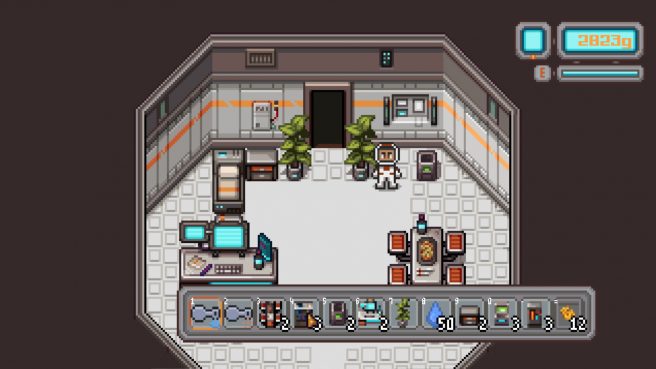 The 16-bit greenhouse farming sim Mars Base is in the works for Switch, publisher Freedom Games and developer KZ Games confirmed today. Following its initial debut for PC on October 17, we'll be seeing it on Nintendo's console starting December 8, 2022.
Here's an overview of the title with more information:
Paint the red rocks green and embark on a mission of interstellar botany to terraform Mars with lush agriculture. Create a self-sustaining civilization full of thriving crops in the harshest Martian elements. Craft tools, brave dust storms, and breathe life into the barren soil by mixing your own…ahem…"organic waste" with the scarlet gravel to fertilize terrain. Expand colony capabilities from one person, low-yield manual labor up to modular planters, hydroponics, and automated robots to provide for an entire society.

Break ground specifically in the scenic Erebus Montes region of Mars to build and upgrade a home base with paved roads, crafting facilities, research labs, solar power plants, and greenhouses. Every two Martian years, a fresh batch of new colonists arrive from Earth. Learn from the latest newcomers and interact with them to swap stories and take on fresh side jobs. Unearth (or…unMars?) the rich geological underground and discover mysteries to access rare Martian resources by digging into the history of the Amazonis Planitia region.

Once food is on everyone's table, there's still plenty to do – explore layered lava tubes, decorate beautiful bases, race radical rovers, build new rockets to visit nearby moons, or bundle fresh produce to personally whip up some out-of-this-world meals in the kitchen. Colonizing new planets means fashion trends await to be set; express yourself as the titular space-farmer with various space suits, hairstyles, skin tones and more.
Freedom Games director of publishing Benjamin Tarsa said of the upcoming release: "Our catalog has become known for invoking memories of the games we love with fresh approaches to design from a new generation. Mars Base explores not only our favorite Red Planet, but also what would a farming sim-like game would have looked like in the 16-bit era of games. We are calling all SpaceX fans, cause this game will likely be right up your galactic alley."
Find a trailer for Mars Base below.
Mars Base will be sold digitally on the Switch eShop for $19.99. Find the official site here.
Source: Freedom Games PR
Leave a Reply