1987 game Head over Heels returns on Switch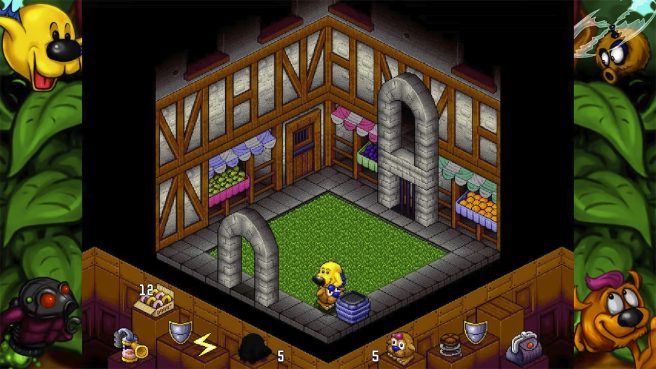 Thanks to QUByte Interactive and Piko Interactive, the 1987 action adventure game Head over Heels is now available on Switch. The game can be purchase digitally on the console.
Head over Heels was originally created by Ocean Software. It initially debuted on 8-bit home computers before landing on other platforms.
Here's an overview of the game:
Head Over Heels is a Classic Re-Imagined With Beautiful High Res Pixel Art and a Great Soundtrack!

Head over Heels is an isometric puzzle/platform game with two playable characters that have been captured, separated and imprisoned in the castle, Head and Heels.

Head can shoot enemies to solve puzzles, as long as he's collected enough donut ammo to do so, and jump higher than Heels, that is way faster and early in the game gets the ability to carry a single object within one screen only.

The player will have to use and combine all of their powers to get them both out of the castle and do all of the puzzles that are ahead.
Take a look at a trailer for Head over Heels' new release on Switch below.
Head over Heels is available on the Switch eShop now for only $3.99.
Leave a Reply