1994 platformer Radical Rex returning on Switch next week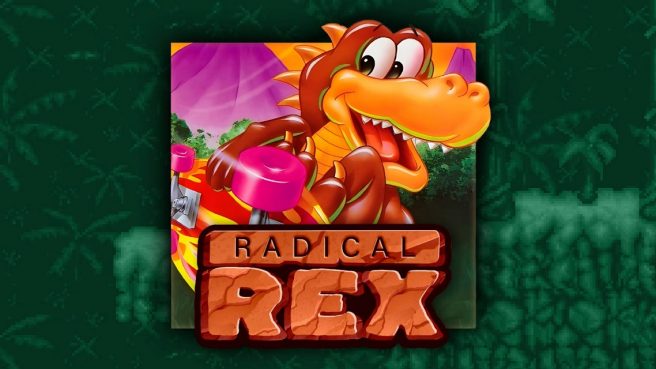 Radical Rex, which first came out in 1994, is returning on Switch. QUByte Interactive has announced that it will release the game on September 8, 2022.
Radical Rex has a bit of an interesting history as it's actually a remake of Baby T-Rex, which debuted on the Game Boy in 1993. The title landed on the SNES as well as the SEGA Genesis. In 2019, it was brought back for PC, and it looks like this is what the Switch edition is based on. QUByte Interactive and Piko Interactive are partnering together here.
Below is the official eShop description with further information about the game:
Come hang with Radical Rex. He's the raddest, baddest fire-breathing Tyrannosaurus ever to shred prehistoric pavement! This bad-boy-on-wheels is out to save the dinosaur race.

Check Rex thrashin' on his board, sportin' his flame-breath, bustin' out with killer jump-kicks, swingin' on vines and blastin' out screen-shaking roars. Excellent!

Slam through ten wild levels of jammin' jungles, freaked-out forests, haunted dino-graveyards, piranha-infested underwater caverns – and inside a giant dinosaur!

Rex keeps you groovin' while you keep him movin' past twenty of the meanest prehistoric nasties to rock his dino-world. No sweet for Rex – 'cuz he's too hip to be extinct!

Key Features

– 10 Levels set in prehistoric age
– Fast Paced Gameplay
– Catchy Soundtrack
– Great Enemies and Boss Fights
We also have the following trailer:
Radical Rex will cost $7.99 on the Switch eShop.
Source: QUByte Interactive PR
Leave a Reply