2D character-action game Helvetii coming to Switch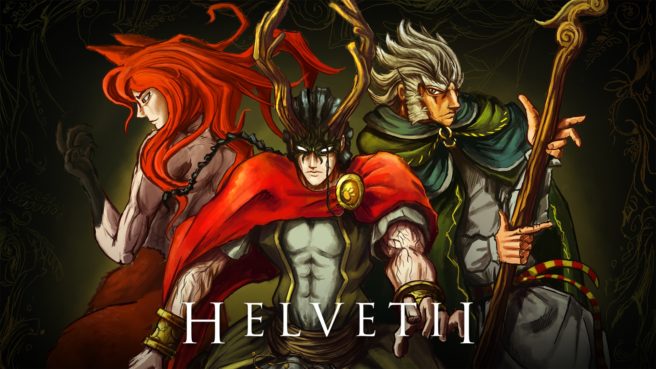 Dangen Entertainment has announced that it is publishing the 2D character-action game Helvetii on Switch. It is being developed by Team Kwakwa.
Here's an introduction to Helvetii:
Helvetii is a 2D character-action game centered around Gaulish and Celtic mythology. Use a vast amount of moves, extend your playstyle with treasures and summon primal deities to break the curse that is bringing forgotten legends to life.

Brought to life with beautifully hand painted backgrounds and hand drawn characters, Helvetii explores unique folk lore and mythology, and mixes it with modern rogue-like and character-action gameplay.

Features:
• Combat in Helvetii will come in many forms, from your combo strings to parrying your enemy, juggling them in the air, throwing projectiles, breaking their guards, evading their more powerful attacks and using a variety of powers at your disposal that you will get through your adventures
• Play up to three different characters with completely unique play styles to vary your playthrough, as well as learn more about their individual motivations. And learn to mix their unique patterns with the powers of the game
• For each playthrough, the game will redistribute its rooms and power ups to give you an always unique playthrough. Meaning that with multiple characters, room configuration, enemy encounters and upgrades, the game remains a fresh experience
• The music is Helvetii is composed by the very talented Dale North (Somiken, Dragon Fantasy Book 2, the Materia Collective), with the help of Scarlet Moon Productions. In addition, the vocals are provided by Emi Evans, who sang the soundtrack for Nier and Nier:Automata!
And a teaser:
Helvetii is "coming soon" to Switch. It will support English, French, German, Spanish, and Japanese language options.
Leave a Reply