2D platformer Super Cute Alien's Adventure reaching Switch next month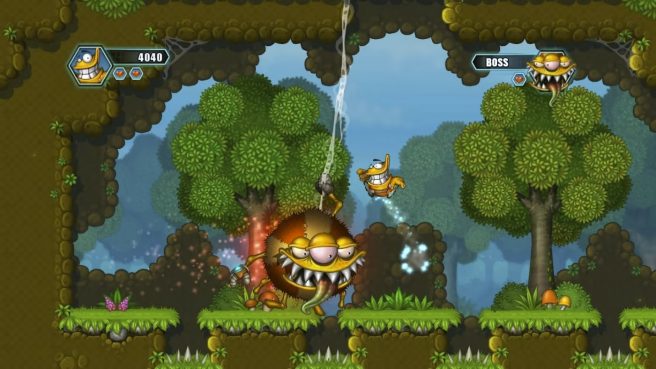 Awesome Games Studio is putting Super Cute Alien's Adventure on Switch next month, the company announced today. The title is slated for launch on April 7, 2023.
Super Cute Alien's Adventure is a 2D platformer in which players take on the role of Oozi, an alien spaceship pilot who crash-landed on planet Earth, lost his space suit, and needs to find his way home. We have more information below.
The variety of difficulty levels – from Kid to Hardcore – lets players of all ages enjoy the game regardless of skill level. With the easiest difficulty selected, it's impossible to fail in the game. Frustration is avoided, making it a great choice for the young player who has never held a controller.

Key Features

– Relive an old-school platformer experience . . . this time with beautiful, high-definition visuals.
– Four difficulty levels, including Kid Mode, which is tailored to the youngest gamers
– Challenge mode has an additional 44 short but challenging levels with various objectives for those who want continued replays.
– Overcome various enemies and discover new gameplay mechanics in distinct worlds, including a vibrant jungle, mysterious cave, top-secret lab and even an alien planet.
Super Cute Alien's Adventure will cost $9.99 on the Switch eShop.
Source: Awesome Games Studio PR
Leave a Reply