2D platformer Velocity Noodle hitting Switch this month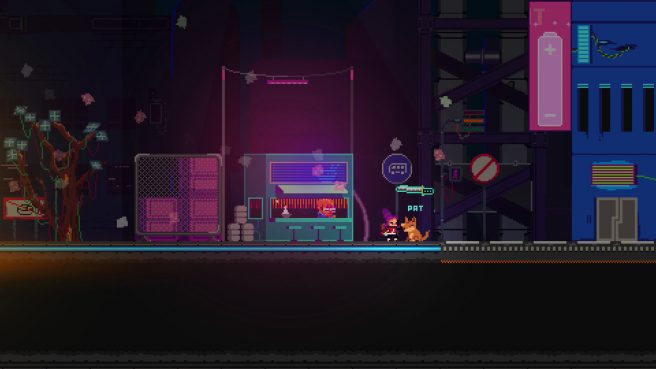 Top Hat Studios, along with Shotgun Anaconda, announced today that they're bringing Velocity Noodle to Switch. It'll be out on April 27, 2023.
Velocity Noodle is a 2D platformer with deadly traps and a range of moves to master. While it previously appeared on PC, the console version features new content including new level packs, artwork updates, and quality of life upgrades.
We have more information in the following overview:
Set to a gorgeous, neon-lit pixel aesthetic, Velocity Noodle sees you tasked with traversing challenging handcrafted stages to make your noodle delivery as fast as possible! Featuring ultra-smooth movement, you'll need to combine different mechanics such as sliding, teleporting, and katana-jumping to break the levels, earn your medals (which might unlock some shiny things on the way), and find the fastest way through your ramen rampage… just keep an eye out for the A.D.S. (aka the Anti Delivery Service, aka the no food allowed police) on the way!

Key Features

Dozens & dozens of handcrafted stages to test your noodle
A pettable dog, somewhere
Fast-paced, agility focused movement gameplay
A really overworked and sweaty chef
Time records to beat, medals to collect, and a quick-restart so the pace never lets up
Hard hitting synthwave soundtrack
Take a look at a trailer for the game below.
Velocity Noodle will cost $12.99 on the Switch eShop. There'll be a 20 percent discount through the pre-order and initial release period.
Leave a Reply