3D adventure platformer The Path of Calydra coming to Switch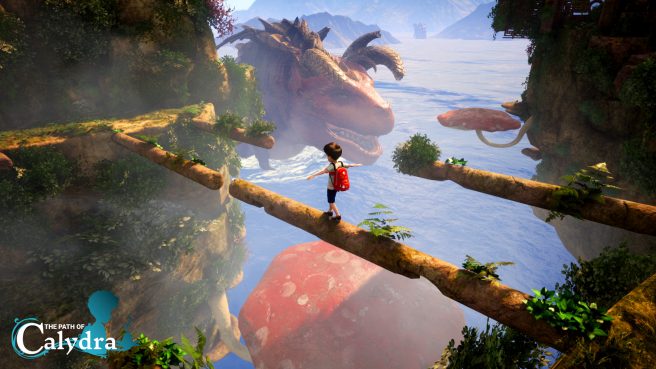 Varsav Game Studios and FinalBoss have announced The Path of Calydra, a 3D adventure platformer. A release date has not yet been confirmed.
Here's an overview of The Path of Calydra, along with a trailer:
The Path of Calydra is a beautiful 3D-adventure platformer set in the fantastic world of Calysgore. Featuring the young boy Matheus, joined by a mysterious entity called Calydra, the two embark on a quest to find four crystals that represent lost elemental powers. Matheus can do all every little boy is capable of: running, climbing, and dodging. But with the help of Calydra's powers somehow magically cumulated in Matheus's backpack, the boy can also breathe underwater, fly, and gain super combat skills to face Calysgore's dangers – and there are many! Help Matheus find all the crystals and get the boy safe back home.

Key Features

– A backpack full of magic. An ordinary item like a school backpack can become extraordinary with a pinch of Calydra's magic. Not only visually changing shapes but, most importantly, giving Matheus extra powers that shape the gameplay in four different ways.

– Puzzles powered by four elements. Rare treasures and hidden passageways are protected not only by clever mechanical or weight mechanisms but also by the power of the four elements Matheus is seeking.

– Epic battles with Calysgore's guardians. Creatures not seen in real life are in possession of Calydra's powers, and it's up to Matheus to find the courage to face and fight them one by one.

– A magical world filled with secrets to be discovered. Perfect for the inquisitive boy he is, Matheus will get the chance to freely explore the mysterious Calydra's world.

– An adventure of a lifetime. Learn Matheus's story, help him get Calydra her powers back, and bring the boy home safely.
Source: Varsav Game Studios PR
Leave a Reply