8-Bit Adventures 2 announced for Switch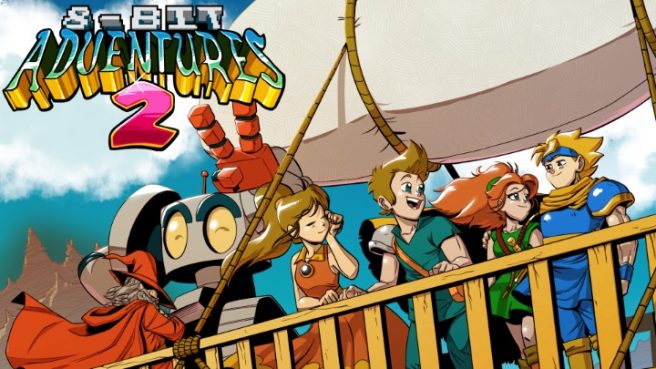 Critical Games today announced that 8-Bit Adventures 2, its upcoming RPG, is coming to Switch. Ratalaika Games is behind the port.
8-Bit Adventures 2 features a turn-based JRPG-style battle system, which has been inspired by games like Final Fantasy X and Chrono Trigger. Players can build their party from seven different characters that can be freely swapped in and out of battle without wasting a turn. 99 unique abilities will be available, including Team Attacks and Omega Burst finishing moves. Additionally, the game lets players mix and match weapons, armor, and accessories while also supporting an Augment system to customize characters stats.
As for the story, it's a "character-driven tale about living a full life and protecting the things that really matter." The game has players saving the world from a vengeful Glitch, "a mistreated child with terrifying powers threatens to reshape the world in his own chaotic image." Critical Games also says that this character changes and develops during the adventure, "grappling with what he is" as well as "what he could be." It sounds like we're in for a meaty story given that the script is the size of a novel.
Take a look at a trailer for 8-Bit Adventures 2 below.
A release window for 8-Bit Adventures 2 on Switch has not yet been announced. Stay tuned for more information regarding the game's launch.
You can find the official website here.
About Critical Games PR
Leave a Reply