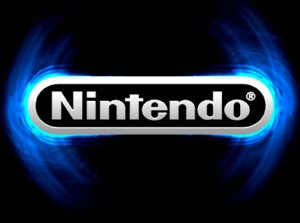 Nintendo's E3 2008 conference was…Well…Terrible, but that's nothing more than a horrific memory at this point. There are greener pastures ahead with promises that this year will be shifted towards a more serious focus on software. Nintendo has made some rather audacious comments about their upcoming E3 conference, including that titles shown will help the Wii to surpass the sales of the PlayStation 2. Just which games might the company unveil at E3? We take a look at the most likely candidates below.
Super Mario Galaxy 2/New Mario Adventure
At last year's E3, Satoru Iwata revealed that both the Mario and Zelda teams were working hard on new projects. One would think that, because the Mario group is busy, a new game featuring the famous plumber is on the way. Super Mario Galaxy proved that gravity is an innovative and downright fun concept to mess around with, so the only question is if Nintendo will build off of Super Mario Galaxy or start fresh. Keep in mind, however, that the next Mario game will be announced only if its progress is far along enough to show to the public. Since Galaxy released in 2007, Nintendo may not be ready to showcase its next Mario title. In actuality, Zelda Wii may be more of a realistic game to expose, considering that it has probably has been in the works for a longer period of time.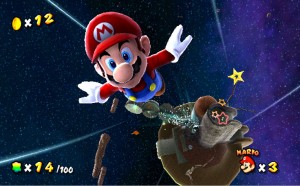 Zelda Wii
The Legend of Zelda: Spirit Tracks will surely be Nintendo's big Link blowout at E3 this year, but a small trailer or teaser for the next entry on Nintendo's console wouldn't hurt, right? It has been almost two and a half years since a Zelda game released on the Wii and it's no secret that Twilight Princess is a GameCube title at heart. Shigeru Miyamoto has been quoted as saying that Twilight Princess is the last Zelda game "as we know it," but one would think that the upcoming adventure is far along enough so that something could be released, even if it's nothing more than a screenshot. In most recent years, console Zeldas seem to release every three to four years. So would Nintendo be willing to pull back on the curtain on their Wii project and perhaps launch the game in 2010? Or will the company save the game for a future event? Perhaps if we're lucky enough, Miyamoto will rush onto the stage in a full-fledged Link costume in a reprise of his stunt from 2004.
Kid Icarus
Pit's supposed return on the Wii has been a complete rollercoaster, filled with uncertainty and endless loops. Not only has the actual development of the game been questioned on numerous occasions, but the game's rumored developer, Factor 5, has been facing its fair share of internal issues. Most recently, the company shut down their San Rafael studio. There have also been some murmurs coming out of E3 2008 that Nintendo not only had intentions of announcing the game at their media briefing, though additionally planned on releasing the title later that year. As you might have guessed, the problems Factor 5 encountered allegedly prevented anything from happening. It's been a full year since then, however, and the company may have had enough time to right its ship. Who knows – It's possible that we could finally see the game at Nintendo's conference in just a few days.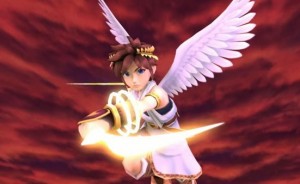 Pikmin 3
"We're making Pikmin." Those simple words may have saved Nintendo's presence at E3 last year. After an abysmal and boring press conference, the only piece of information hardcore gamers could latch on to was Shigeru Miyamto's statement that a new Pikmin was in development. The "New Play Control!" line has aided Nintendo in introducing the franchise to novice gamers. Additionally, the Wiimote has already proven that IR pointer functionality can drastically enhance the Pikmin experience and therefore will allow the newest title to build upon the foundation set by the GameCube remakes. EDGE has been rumored to be teasing Pikmin 3 for their next issue which is right around the time when E3 begins. This fact, along with a few other signs, seems to strongly indicate that Pikmin 3 will take center stage at Nintendo's conference.
Leave a Reply