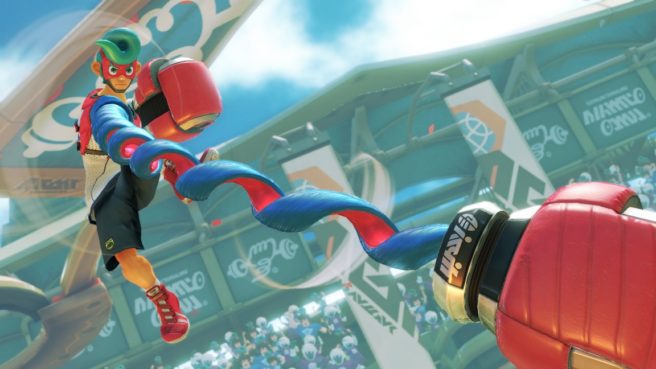 4Gamer posted its own interview with Arms producer Kosuke Yabuki yesterday. Most of the content rehashes what we covered extensively in Famitsu's interview last week, but there are a few extra tidbits here.
First, Yabuki said that you'll initially be able to choose from three arms in the final version of the game just like the demo. He hopes players will look forward to how this changes later.
Yabuki was also asked if players will be able to obtain new arms by defeating enemies. To this, he said that he can't say yet, but would like to propose something that meets expectations.
Yabuki later goes on to say that Nintendo will make sure to polish game balance as much as possible, but he also wants to adjust it together with players in the long term.
Also, it's once again confirmed that there are various modes with different types of gameplay aside from 1v1 matches and all can be played online. Yabuki additionally noted that there is mode that can be played casually online. It's there to make sure players can be matched with other players who have a similar skill level.
Finally, Yabuki was asked about when exactly we'll be seeing Arms, since Nintendo has only given a vague "Spring 2017" window. However, Yabuki dodged the question and said he needs a little more time to finish the game. He hopes to bring a well-polished experience to the fans.
Leave a Reply