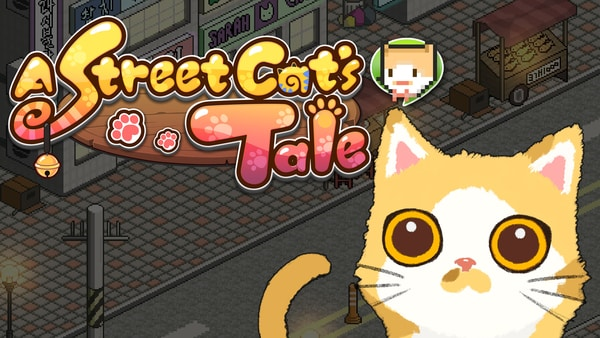 Originally launched for mobile platforms in August 2019, A Street Cat's Tale went first to Steam in September and now arrives on console in March. The game launches on the Nintendo eShop on March 12 worldwide for $7.99, with pre-orders opening on March 5. You can take a look at an overview as well as a trailer below:
A Street Cat's Tale is a light survival game about an adorable little kitten. This heart-warming story is told through beautiful retro-style graphics and features a large cast of memorable characters.

You'll take on the role of a young kitten forced to survive for up to 10 days in a big city, scrounging for food and shelter. During your adventure you'll meet a variety of interesting people and animals. Some will feed you and help take care of you, while others may be surprisingly mean and cruel… A Street Cat's Tale features multiple endings determined by how you react to the people and creatures around you.

This new Nintendo Switch version of the game has added a number of features to improve the gameplay experience for users, as well as new language options such as English, Chinese, and Korean.
Leave a Reply