About an Elf announced for Switch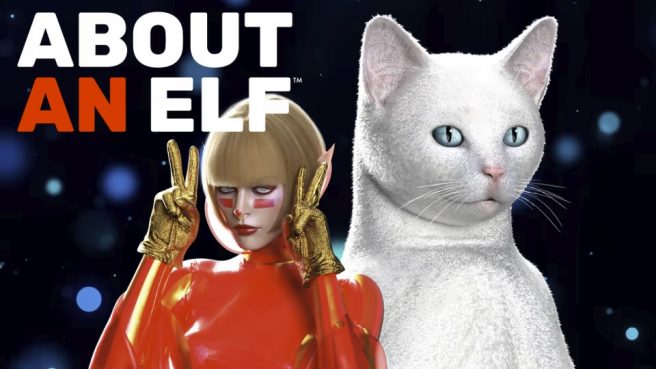 Meringue Interactive has announced About an Elf, a point-and-click fantasy / adventure RPG for Switch. Look for it on February 10, 2022.
About an Elf has players navigating through a fantasy world as the titular elf, Princess Dam. The game involves searching for Elftopia, "a magical, and happy place that once was free and open to all, but is accessible no longer." No one knows what lies there, but it's up to Princess Dam and her apprentice, Roland the BraveCat, to find the lost promised land. Players will encounter "haunting life forms and curious characters" along the way, and the King of Terrors and his army of evil monsters will stand in their path.
About an Elf features a five-hour-long story-driven adventure, pre-rendered graphics in the vein of 90's classics with current-gen polish, four miniature worlds and sixteen mini-dungeons to explore, and more.
Today's announcement notes that the project "was dreamed up as an escapist fantasy during the early days of the pandemic. It's a reflection on the feelings of isolation brought upon by lockdown, but with a hopeful, lighthearted outlook and optimism for the future."
Take a look at a trailer for About an Elf below.
About an Elf will cost $11.99 on the Switch eShop. Pre-orders are now available.
Source: Meringue Interactive PR
Leave a Reply