Abylight bringing Qbics Paint to Switch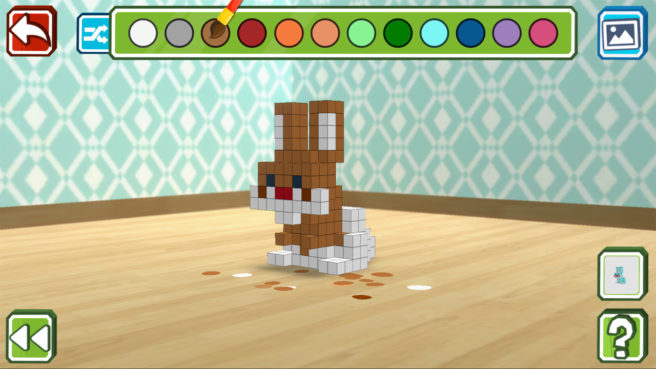 After making a few titles for 3DS, Abylight is now shifting its attention to Switch. The studio announced Qbics Paint for the system today.
Qbics Paint uses Switch's touchscreen for 3D modeling and painting. You'll be able to customize Qbics with a 24-color palette. There's a "Creation Mode to sculpt and paint freestyle your own Qbics – or let your imagination run wild editing those you already unlocked, and combine it with the Image mode using a wide range of stock images to get you inspired".
Here's a rundown of features:
⦁ Release your stress with its relaxing gameplay while you train your creative skills and your spatial vision
⦁ Anyone can sculpt and paint in 3D by using its user-friendly interface
⦁ The touch screen of the Nintendo Switch makes a great canvas to create artwork that can be shared at Social Media through the Capture Button
⦁ 4 game modes: Sculpt, Paint, Creation, and Image
⦁ More than 50 models to unlock and 50 empty spaces to create your own figures
Qbics Paint will be available this year on the eShop. Abylight will share a final release date "shortly."
Leave a Reply