Act It Out XL! coming to Switch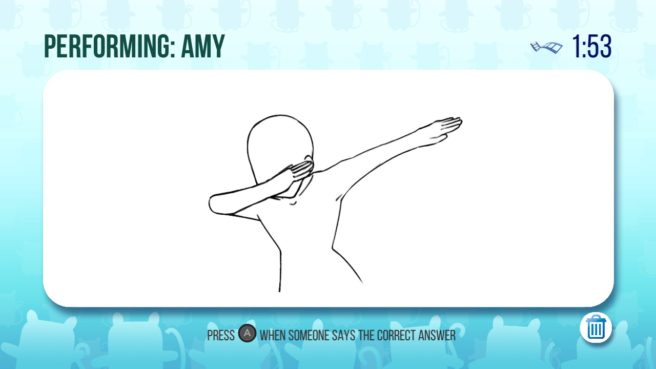 Snap Finger Click, a studio comprised of former Buzz! quiz developers, today announced Act It Out XL! The party game that previously released on Wii U will be making its way to Switch – now with extra content.
Here's an overview of Act It Out XL!, along with a trailer:
There is double the content of the original game with over 3,000 phrases spanning across TV, movies, video games, and more, all updated for 2019. As well as the carefully curated in-game content, players can invent their own phrases making this a great title for any audience. The game supports 2 to 8 players in the living room. The Live Show game mode lets up to a million viewers play the game with a streamer on Twitch and YouTube.

Snap Finger Click is very passionate about party games and understands the frustration when something isn't tailored to the audience, such as British players receiving content aimed at American users. Act It Out XL! doesn't have this problem as all the content has been carefully chosen to match the local knowledge in all languages. In addition to English (separated for UK, USA and International audiences), French, German, Spanish (for Spain and Latin America), Italian, Portuguese (for Portugal and Brazil), and Dutch, ACT IT OUT XL! also adds Polish as a new language to play in.
A release date for Act It Out XL! has not yet been announced.
Source: Snap Finger Click PR
Leave a Reply