Action-adventure game Endless Memories coming to Switch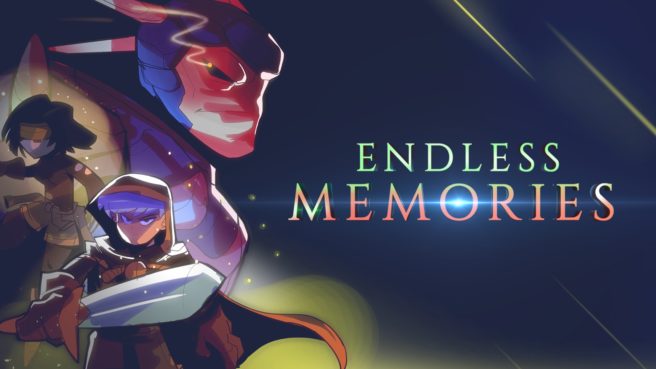 Following a successful Kickstarter campaign, Endless Memories will be making its way to Switch. Homunculus Games was able to raise $12,000 for its action-adventure project on Kickstarter, and there's about a week left remaining in the campaign.
Here's some information about Endless Memories as well as a trailer:
Within the world of dreams you have the task of awakening all sleeping consciences, and to confront the ascended masters face to face.

Endless Memories is an epic 2D action-adventure metroidvania set in the magical world of dreams. Within each dream, you'll explore incredible scenarios with its own story full of challenges, monsters and mysteries to solve.

Set in the world of dreams, Endless Memories takes you on a journey through an interconnected world In which we blend the metroidvania aspect and RPG systems of "Castlevania" games such as "Symphony of The Night" combined with a loot system out of a rogue-lite game and a fast and responsive combat seen in action games like "Dead Cells".

Features

– Classic side-scrolling action, with all the modern technology.
– Tightly tuned 2D controls. Jump, dash and slash your way through even the most deadly challenges.
– Explore a vast interconnected world within each dream; from a dark cave to a killer toy factory.
– Evolve with powerful new skills and weapons: get magic spells, become a deadly mage. Use long-range weapons to clear your way from the distance. Dash forward in a blazing flash and blast foes with all kinds of weapons! Axes, Maces, Swords, Daggers, and many more, to create your own unique play-style.
– Memory Runes: Equip memory runes that offer new powers and passive abilities. Choose and combine your favorites and make your journey unique!
– Ancient Glyphs: Gain new abilities with ancient glyphs , that will improve your combat and open your path to new areas and secrets.
– An enormous cast of characters, all with a different story.
– Over 250 enemies! 30+ epic bosses! Face ferocious monster and vanquish ancient dream masters on your quest through the dream world. Discover the secrets that each one keeps.
– Beautiful handmade landscapes, with detailed parallax that give a unique sense of depth to a side-on world.
– Unlock new areas within the laboratory of dreams, to reap improvements and craft weapons and runes.
– Solve different trials and puzzles to get unique treasures.
– Discover unique game modes in different dreams where you can go back and spend time on different activities like battle arenas, plant cultivation, trials and many more.
If you're interested in contributing to the Endless Memories Kickstarter campaign, you can do so here.
Leave a Reply